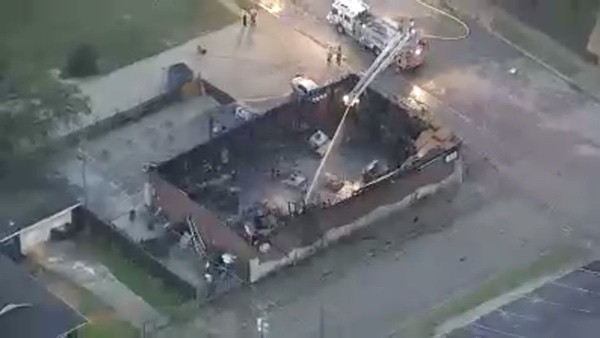 In June 2009, on the 40th anniversary of the Stonewall riots, police raided Fort Worth's Rainbow Lounge and began arresting people at the LGBT nightclub with excessive force for public intoxication. The violent arrests left one man with a brain injury.
"Two TABC agents and a supervisor lost their jobs and three Fort Worth police officers were suspended after the incident, according to NBC Fort Worth. "The TABC and City of Fort Worth also paid more than $600,000 to the victims to settle lawsuits."
That structure burned to the ground early Thursday morning:
Fort Worth Fire Department Battalion Chief William MacQueenette said the club's employees had closed for the night and were outside when they noticed smoke coming from the building in the 650 block of South Jennings Avenue.
Firefighters said eight trucks responded to a call about the fire just after 3 a.m. and noticed the roof sagging. Firefighters had to evacuate the building shortly after forcing their way as the roof began to collapse.
No one was inside the lounge at the time. It was declared a total loss.