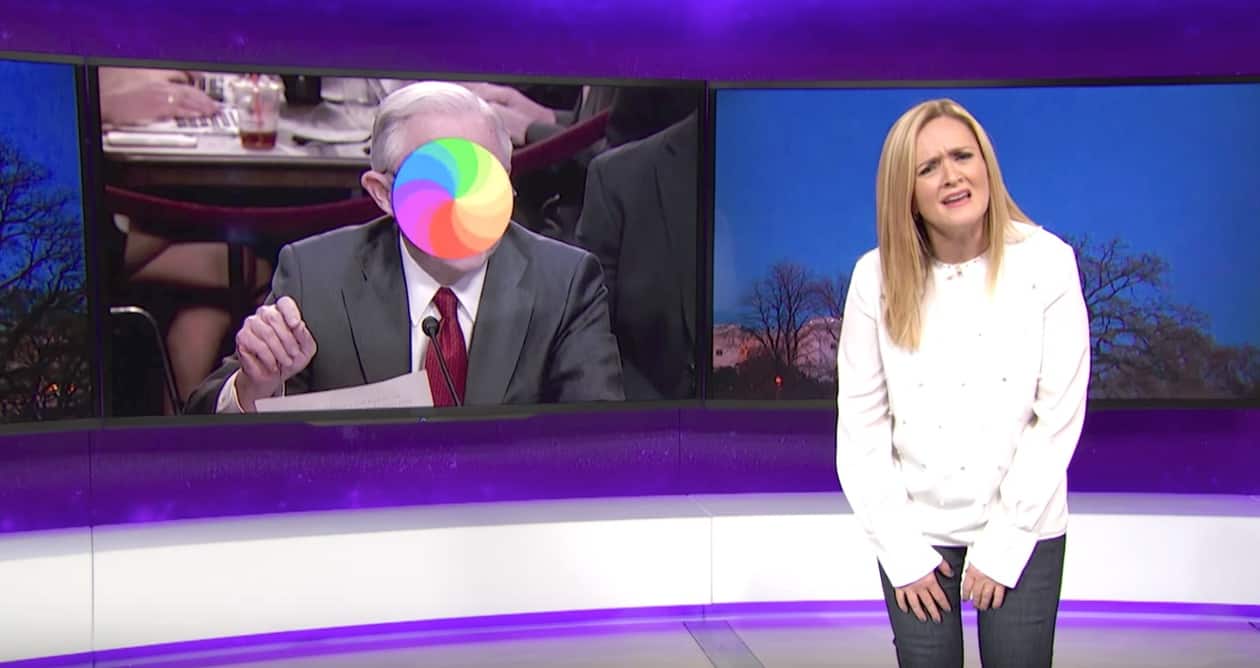 Samantha Bee was fired up last night over the Jeff Sessions hearing before the Senate Intelligence Committee earlier this week.
"These hearings are going to outlast my will to live!", Bee exclaimed at the end of a breathless analysis of Jefferson Beauregard Sessions III "aw shucks" failure to remember anything.
Bee saved her heaviest fire for a look at grilling from Senator Kamala Harris, who was shut down by the white male members of the panel for the second week in a row.
"The folksy prevarication elf had just drawled us all into a coma when we were suddenly jolted awake by a fast-talking lady lawyer!", said Bee.
Harris began her questioning, which startled Sessions, who said, "I'm not able to be rushed this fast. It makes me nervous."
Quipped Bee: "Awwwww. Senator Harris! Look what you did. You have to understand that about a third of Jeff's RAM is dedicated to not saying the N-word, which just slows the whole system down. And that goes up to two-thirds when a smart woman of color is lobbing questions at him like a tennis ball launcher."
And then Harris was rudely interrupted by John McCain.
Blasted Bee: "Get out of her yard! It's almost like McCain went to Chairman Burr and was like, 'hey, do you want me to sit in so I can keep Kamala under control? Also, I'm gonna be trippin' balls on something. Hope that's cool!"
And Bee also went off on CNN Trump-bot Jason Miller and his analysis of "hysterical" Harris: "Oh f**k off, you goateed tomato emoji!"
Watch: