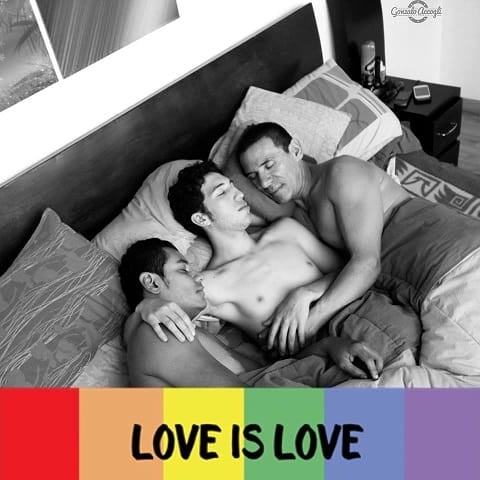 Three gay men have gained legal recognition as the first polyamorous family in Colombia.
In a video published on Monday, one of the men, Victor Hugo Prada said: "We wanted to validate our household…and our rights, because we had no solid legal basis establishing us as a family."
Prada added that he and his two partners – John Alejandro Rodriguez and Manuel Jose Bermudez – signed legal papers with a solicitor in Medellin, establishing them as a family unit with inheritance rights.
According to the Telegraph, lawyer German Rincon Perfetti said although there are many three-person unions in Colombia, this was the first one to be legally recognised.
The three men had planned to enter into a four-way union had it not been for the death of one of their partners from cancer.
Same-sex marriage was legalized in Colombia in 2016. Fernando Quimbayo and José Ticora were the first to marry in the country, at a city registrar in Cali.
Watch an interview with the family below.
https://www.facebook.com/sistemadelaurbe/videos/1366586186757828/
(Image via Facebook)