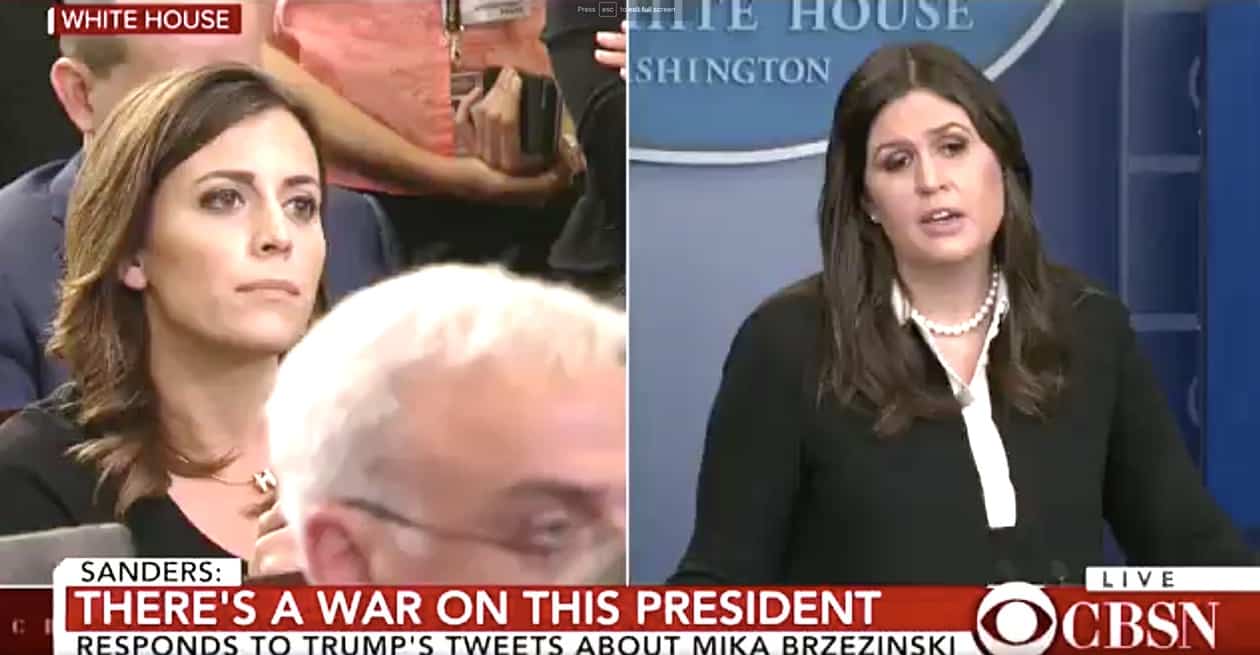 Asked by a reporter whether she would tell her kids that Trump's misogynistic, bullying  behavior is okay, White House Deputy Press Secretary Sarah Huckabee Sanders responded:
"When it comes to role models, as a person of faith, we all have one perfect role model. And when I've asked that question I point to God. I point to my faith. And that's where I would tell my kids to look. None of us are perfect. And certainly there's only one that is. And I would point that direction."
Earlier on Thursday, Huckabee Sanders defended Trump's tweet attacking MSNBC host Mika Brzezinski, slamming her for 'bleeding badly from a face-lift'.
Watch:
Q: "Are you going to tell your kids this behavior is okay?"
Huckabee Sanders: "As a person of faith, we all have one perfect role model." pic.twitter.com/1oksmCDrel

— CBS News (@CBSNews) June 29, 2017