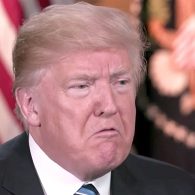 NO MEDIA. Trump rips Pelosi, Van Jones behind closed doors: "Before a rapt audience of 300 supporters, major GOP donors and party leaders attending the first fundraiser of his 2020 reelection campaign at the Trump International Hotel in Washington, D.C., the commander in chief returned to his comfort zone."
PUNCH BACK. Melania Trump stands by her pussy-grabbing man.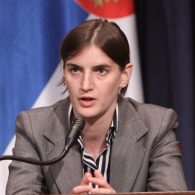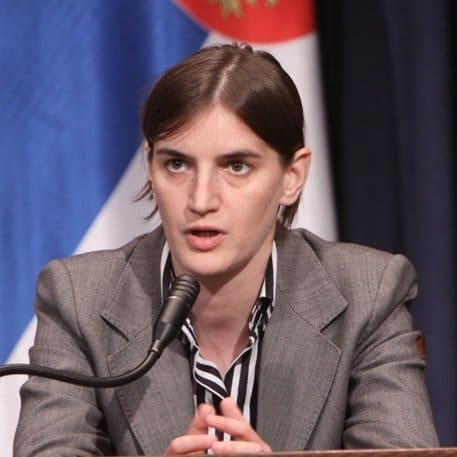 SERBIA. First gay prime minister sworn in.
WOOD APE. Rob Lowe says he has seen a sasquatch.
DOJ PRIDE. Washington Blade reporter Chris Johnson ejected: "Under U.S. Attorney General Jeff Sessions, Boente said a top priority would be "combatting the rise of violent crime" and the Justice Department was already taking steps to pursue that goal. At about that point in Boente's remarks, a Justice Department official approached and said the Blade had to be escorted out because the DOJ Pride event was closed to the press. The Blade complied."
NATIONAL RIFLE ASSOCIATION. A call to civil war?
This NRA ad is an open call to violence to protect white supremacy. If I made a video like this, I'd be in jail. pic.twitter.com/LD65yMUMVn

— deray (@deray) June 29, 2017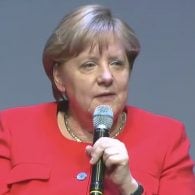 GERMANY. Why the marriage equality vote could still fail: "The interior and justice ministries have always been of the opinion that same-sex marriage can't happen without a change to the constitution," Günter Krings (CDU) told the Rheinische Post on Wednesday. "There is a lot of evidence to suggest that the proposed change to the law will contravene the constitutional definition of marriage."
GERMAN VOTE. You can watch the German marriage equality vote HERE at 2:45 am ET on Friday.
BERMUDA. Anti-gay group files challenge to marriage equality ruling.
RUPAULS DRAG RACE. 34 drag performers around the world sound off on the show's influence.
TWINS. Cristiano Ronaldo has added to his family.
WORST PRODUCT SPOKESPERSON EVER? Teresa Giudice.
SUBSTITUTE TEACHER OF THE DAY. Lady Gaga.
ESCAPE OF THE DAY. The carp that got away.
SKETCH OF THE DAY. Mad Lib theater with Kristen Wiig.
THIRST THURDAY. GundamFatpig.