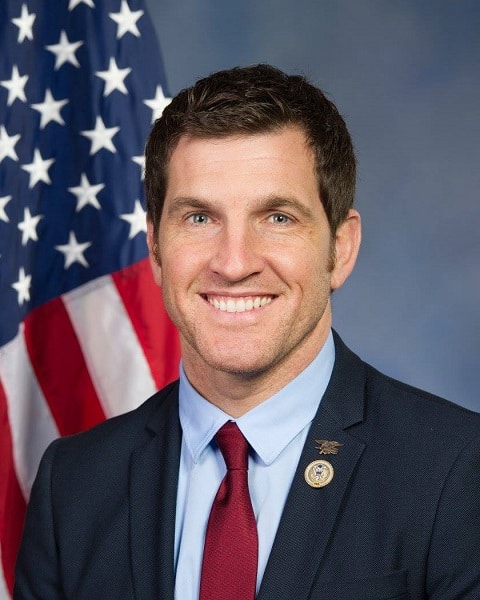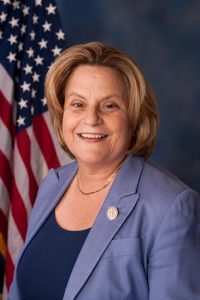 Following the lead of Florida's Ileana Ros-Lehtinen (right), GOP Rep. Scott Taylor (top) has become the second GOP lawmaker to support the Equality Act.
The legislation would guarantee explicit protections for LGBT people under existing civil rights laws.
According to Human Rights Campaign (HRC), 242 members of Congress and more than 90 corporations now back the bipartisan legislation.
HRC reports:
The Equality Act would provide clear and equal protections under federal law for all Americans in vital areas of life, like employment, access to public spaces, housing, credit, education, jury service, and federally-funded programs. Discrimination is a real and persistent problem for far too many LGBTQ Americans. HRC polling has found that nearly two-thirds of self-identified LGBTQ Americans report experiencing discrimination. With an unacceptable patchwork of non-discrimination laws across the country, 50 percent of LGBTQ Americans live in states where they are at risk of being fired, denied housing, or refused service because of who they are. There is no federal law explicitly protecting LGBTQ people from discrimination, and 31 states still lack fully-inclusive non-discrimination protections for LGBTQ people.
GOP Rep. Taylor (VA), who said he "will work to ensure that all are treated the same under the law," has been a leader in standing up for LGBT non-discrimination protections throughout his career.
GOP Rep. Scott Taylor of Virginia Endorses Equality Act | Human Rights Campaign https://t.co/Bpb0hMzp3D

— masteradrian (@masteradrian) June 1, 2017
As a member of the Virginia House of Delegates, he was one of the lead sponsors of legislation to protect LGBT people from discrimination under the state's Fair Housing Law. In the House of Representatives, the first bill he introduced was a measure to amend the Fair Housing Act by adding sexual orientation and gender identity non-discrimination protections.
HRC Government Affairs Director David Stacy said:
"All Americans should have a fair chance to earn a living, provide for their families, and live their lives without fear of discrimination. We are grateful for Rep. Scott Taylor's leadership and support for this crucially important legislation that will finally ensure LGBTQ people are protected from unjust discrimination."
Polling released last year found that support for a bill like the Equality Act topped 70 percent nationally, including a majority of Democrats, Republicans and Independents. The groundbreaking Public Religion Research Institute survey included 42,000 interviews in 50 states and found majority support for the Equality Act in all 50 states.
(Taylor image via Wikipedia. Ros-Lehtinen image via Wikipedia)