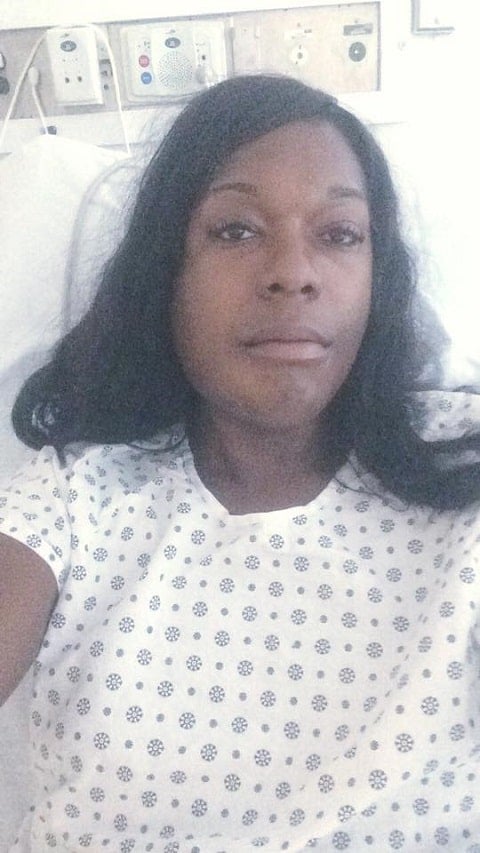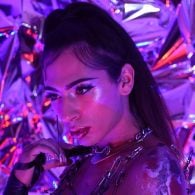 Two transgender women were attacked after leaving a Brooklyn gay bar last weekend.
Musicians London Jade (right) and Jasmine Infiniti (above) left the Happyfun Hideaway near Bushwick Ave., at around 1 a.m. Saturday, police said.
Staff at a nearby liquor store refused service to the women because they were intoxicated. They were then confronted outside the store by three men and a woman screaming derogatory slurs.
Police said the group called them, "transformers," "f—-ts" and told them to "get off our block."
The encounter turned violent as one knife-wielding attacker slashed London in the leg. Jasmine suffered a fractured jaw and contusion in the scuffle, according to the victims and police.
Both women went to Bellevue Hospital in Manhattan and are expected to be OK.
"I was beyond WASTED and blacking out while me and my trans mother Jasmine Infiniti are being attacked and beat on," London said in a Facebook post on Saturday. "They couldve killed us… all we were doing was walking and minding our business."
Infiniti wrote on Facebook:
"Pfft now ppl are trying to blame my being attacked on whether I had 4 or 5 drinks and how that many drinks on any given night is a red flag. Fuck these conservative ideals of sobriety. We didn't say anything to those ppl in the street and sure I could have chosen to ignore it but instead I felt like saying something much like at Starline a few weeks ago and much like F8. When ppl feel the need to say something to me concerning my existence I have a right to say something back."
Miami-based Jade has since been released from hospital and has returned home. However, Infiniti remains hospitalized and is expected to have her jaw wired shut.
A YouCaring page raising funds for hospital bills has already reached almost $40,000.