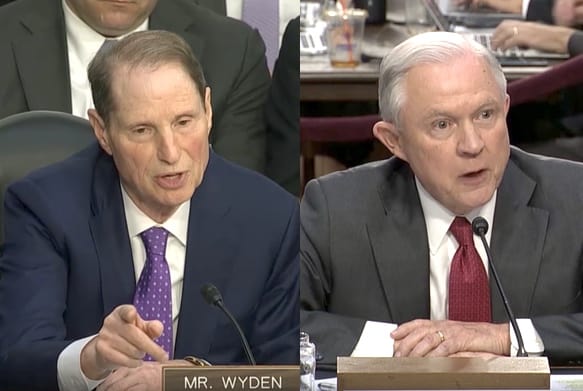 One particularly heated moment in Attorney General Jeff Sessions' testimony before the Senate Intelligence Committee took place when Senator Ron Wyden accused Sessions of "stonewalling" the panel.
Sessions declined to elaborate about his conversations with President Trump concerning the handling of the investigation into Russian meddling in the U.S. presidential election.
But "I am not stonewalling," he said, his voice rising. "I am following the historic policies of the Department of Justice" regarding confidential communications with the White House.
Sessions appeared frustrated when Wyden continued the line of questioning, while raising his own voice. "I can tell you that … this is secret innuendo being leaked out there about me and I don't appreciate it," Sessions said.
Watch:
https://www.youtube.com/watch?v=3Ymk3XOpxA0