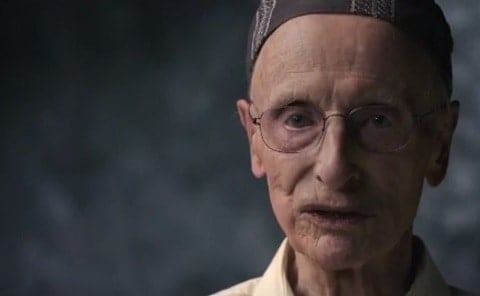 As part of its Gay Britannia season marking the 50th anniversary of the Sexual Offences Act 1967, the BBC has released footage of gay men discussing how anti-gay laws continue to have an affect on to this day.
The 1967 law partially decriminalized homosexual acts that took place in private between two men over the age of 21 in England and Wales.
The clip is taken from docu-drama Against the Law which is due to air on July 26th. Starring Daniel Mays and Mark Edel-Hunt, it follows the 1954 trial of Conservative English politician Lord Montagu for gay sex offences. It also features real-life testimony from gay men including 89-year-old Roger Locklear.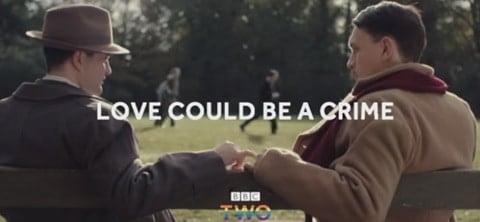 In the clip, Locklear says:
"Being gay was a very tricky business. It was frowned upon by society, it was punishable by imprisonment. If heterosexuals had been subject to the force of law, if their relationships had been frowned upon, it's most unlikely they would have settled into long term marriages. They had public opinion and the law behind them. In the case of homosexuals, they had public opinion and the law distinctly against them. So the whole climate was opposed to the building of relationships. In fact I think many gay people half believed – because they were told so often – that if you were gay you couldn't have a relationship."
Another man interviewed says: "[Being gay] was a no-no, so I had to be on my own, so I've been used to it since childhood, being a loner. Never enjoyed it I can tell you. It was awful. But that's that way it is."
Of the Gay Britannia series, Patrick Holland, Channel Controller BBC Two, said:
"This is a rich and compelling set of programmes that challenge us all. From the heart-breaking testimony of the men who lived through the years before partial decriminalization in Against The Law and Patrick Gale's intensely personal Man In An Orange Shirt, to a documentary revealing the experience of people facing discrimination in the UK today, this season is a powerful examination of how far we have come – whilst also exploring how much further we have to travel."
Watch the interviews and a trailer for Against the Law below.
https://youtu.be/oSN5_jFdgXs