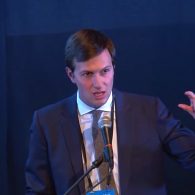 JARED KUSHNER. Calls mount for Trump son-in-law to lose security clearance: "Calls for Kushner to lose his security clearance have mounted as congressional investigators probe whether the Trump campaign's digital operation — run by the president's son-in-law — coordinated efforts with Russian bots spreading fake news about Democratic presidential nominee Hillary Clinton."
RIP. Martin Landau. "Martin Landau, the actor whose gaunt, hangdog features graced films by film-makers as varied as Alfred Hitchcock, Woody Allen and Tim Burton has died. He was 89, and his death was confirmed by his publicist "following a short hospitalisation"."
ACCIDENT OR PUBLICITY STUNT? Selfie taker destroys $200,000 worth of art.
GLAAD. 25 ways Trump has attacked LGBTQ community since taking office.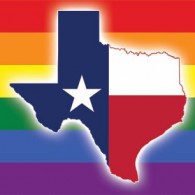 IBM. Lobbying against Texas bathroom bill: "Before state lawmakers reconvene Tuesday for a special legislative session, the technology giant is taking out full-page advertisements in The Dallas Morning News, San Antonio Express-News and Austin American-Statesman opposing the legislation they say discriminates against transgender Texans."
LONDON. Daniel Radcliffe helps victim of violent robbery: "It was a bit of the surreal moment, I said 'you're Daniel Radcliffe' and he replied 'I am.'"
ELON MUSK. Regulate artificial intelligence before it's too late: "AI is the rare case where I think we need to be proactive in regulation instead of reactive. Because I think by the time we are reactive in AI regulation, it'll be too late," Musk told the meeting. "AI is a fundamental risk to the existence of human civilisation."
THE NEW DR. WHO. Is a woman.
Meet the Thirteenth Doctor #DoctorWho #Doctor13 pic.twitter.com/txHGz9tJEe

— Doctor Who (@bbcdoctorwho) July 16, 2017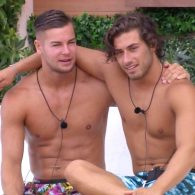 LOVE ISLAND. The UK's hit reality show is a society of perfection where straight men can be very gay: "In this perfect society – or society of perfection – everyone is a glamour model. But the men are more glamorous than the girls. They and their auto-airbrushed bodies are the tarty stars of the show (as the pectastic Love Island ident advertises).  They are, as they never stop telling us, 'the total package'. However, this can lead to problems in paradise – where everyone's true love is their own reflection, and ITV2 is their selfie stick."
LAITH ASHLEY. Trans model shares story on one of Argentina's most-watched TV shows.
CHRIS COLFER. He's got one more Land of Stories book to talk about.
MALE MODEL MONDAY. Jules Horn. More HERE.
https://www.instagram.com/p/BVztJJwDiUO/
MONDAY MUSCLE. JURRD.
https://www.instagram.com/p/BWX5aqdFleJ/?taken-by=_jurrd
https://www.instagram.com/p/BWpibsPljct/?taken-by=_jurrd
https://www.instagram.com/p/BGhtCSyym4y/?taken-by=_jurrd