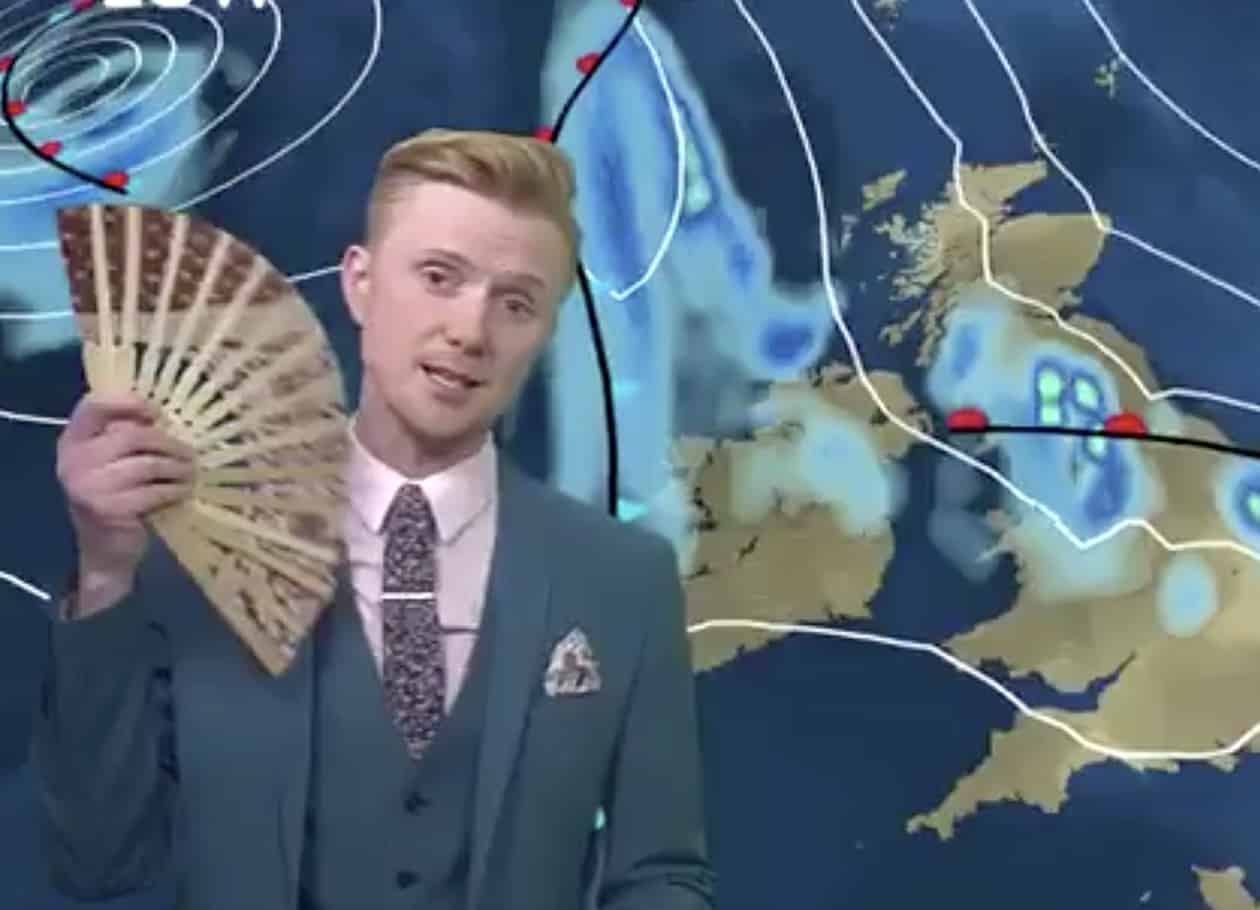 Yesterday was International Drag Day and to celebrate, BBC meteorologist Owain Wyn Evans glittered up his forecast with as many drag references as he could include.
Watch:
It's #InternationalDragDay! How many drag references can you count in this forecast? 💅🏻 pic.twitter.com/uPRRmSTEvw

— Owain Wyn Evans (@OwainWynEvans) July 16, 2017
And as for today, well, it's World Emoji Day, and Owain's forecast is quite sunny.
Very accurate forecast for the rest of today in a single image dahling #WorldEmojiDay
😎💅🏻😎💅🏻😎💅🏻😎 pic.twitter.com/MT2t3vAV1M

— Owain Wyn Evans (@OwainWynEvans) July 17, 2017