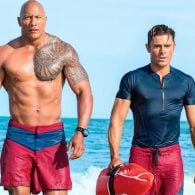 RUN THE ROCK. Campaign committee forms to run Dwayne Johnson in 2020. "The paperwork was filed by a man named Kenton Tilford under a West Virginia address. Tilford's connection to Johnson and his motivation for filing the organization is not clear. Johnson has long joked about a White House bid, playing a buff Obama on "Saturday Night Live" and standing in front of podium labeled"The Rock Johnson 2020" on the show in May. But he revealed earlier this year that his run is "a real possibility.""
DELTA. Flight attendant breaks bottle over head of man trying to open emergency exit over the Pacific.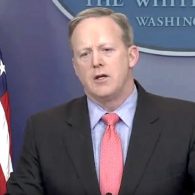 JIM ACOSTA. Sean Spicer attacks CNN reporter: "If Jim Acosta reported on Jim Acosta the way he reports on us, he'd say he hasn't been very honest," Spicer said. "I think he's gone well beyond the role of reporter and steered into the role of advocate. He's the prime example of a [reporter in a] competitive, YouTube, click-driven industry," Spicer added. "He's recognized that if you make a spectacle on the air then you'll get more airtime and more clicks. . . . If I were a mainstream, veteran reporter, I'd be advocating for him to knock it off. It's hurting the profession."
MIKE PENCE. Courting wealthy private donors: "The centerpiece of the effort is a string of dinners held every few weeks at the vice president's official residence on the grounds of the Naval Observatory in Washington. Mr. Pence and his wife, Karen, have presided over at least four such soirées, and more are in the works. "
NEW MEXICO. Republican Rep. Steve Pearce announces run for governor: "Pearce is the only GOP candidate officially in the running for New Mexico's governor's mansion, but he could face a tough primary challenge if prominent Republicans decide to hop off the bench. Lt. Gov. John Sanchez and Albuquerque Mayor Richard Berry are both weighing bids, according to the Santa Fe New Mexican, as is land commissioner Aubrey Dunn. "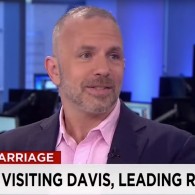 SIGNORILE. "Undeniable" that LGBTQ rights are in danger of being rolled back:  "This is a vigorous attempt at a full-scale rollback by religious conservatives who've been part of Trump's and the GOP's base, and it's already had some success. There is no denying it. Many are woke to it. But I'm afraid far too many LGBTQ people are not, still wanting to revel in victories, pointing to polls and to progress globally. The United States, however, is right now led by an authoritarian whose party ― always hostile to LGBTQ rights ― has so far given him free rein to engage in destructive behavior against anyone and everyone."
WV GOP SENATOR SHELLEY CAPITO. I'll kill the healthcare bill if I have to: "I only see it through the lens of a vulnerable population who needs help, who I care about very deeply," the 63-year-old lawmaker said in an interview. "So that gives me strength. If I have to be that one person, I will be it."
MALE MODEL MONDAY. Alejandro Rojas. More HERE.
https://www.instagram.com/p/BVKLSXPgjnP/?taken-by=_alejandrorosas
L.A. Gay Men's Chorus reaches out to religious groups: "A lot of gay men have been hurt, have been harmed by religion, and we hope to heal," the chorus' executive director, Jonathan Weedman, said in an interview Saturday. "We hope that with this concert, we create a dialogue, we create an experience in space, where members of all faiths come together in love and understanding."
LONDON PRICE. Wilhelmina model Dustin Lance Black and Tom Daley show their pride in London.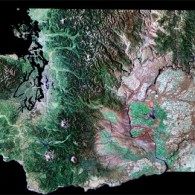 WASHINGTON. Anti-transgender ballot measure fails to qualify: "Anti-equality activists spent hundreds of thousands of dollars attempting to pass a shameful ballot measure aimed at discriminating against LGBTQ people, but thanks to the fair-minded people of Washington State, they have failed," said Marty Rouse, HRC National Field Director. "For months, our opponents attempted to garner enough signatures to put the fundamental civil rights of transgender people on the ballot. Their failure is a victory for equality and validation of Washington's non-discrimination laws that ensure fair and equal treatment for LGBTQ people in housing, employment, and public accommodations. HRC was proud to work closely with the Washington Won't Discriminate campaign and will keep up the fight in Washington and across the country."
CHINA. Floods sent 5-storey building into the Ziqu River.
NIALL HORAN. Spreading shirtless love on Snapchat.
https://twitter.com/NJHNEWS/status/884318436796628992?ref_src=twsrc%5Etfw&ref_url=http%3A%2F%2Fwww.idolator.com%2F7665933%2Fniall-horan-shirtless-no-slow-hands-video
FRANCO NORIEGA. YouTube chef shows everything off.
Retweeted Franco Noriega (@FrancoNoriegaOF):

GETTING READY FOR BRUNCH https://t.co/pgek6BMQ71 https://t.co/96ptzfGiVs

— CEBRUTHIUS (@dalheEzequiel) July 10, 2017
TRAILER OF THE DAY. James Franco's "Deuce" in which he plays twins in NYC's '70s porn industry.
https://www.youtube.com/watch?v=pGomupAJBxo
MONDAY MUSCLE. Paul Carlo.
https://www.instagram.com/p/BWWbOiugyyD/?taken-by=rickdaynyc