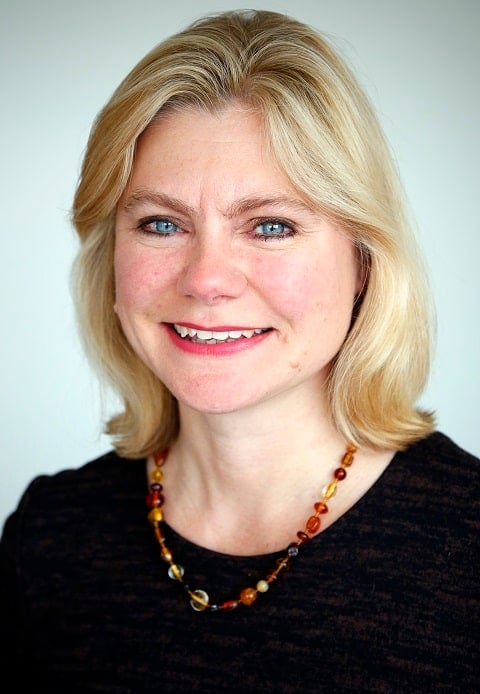 Under a series of equality reforms, gay men in England and Scotland will be allowed to donate blood three months after having sex. The reform also applies to sex workers. Previous rules prevented gay men from donating blood for one year after they last had sex.
Advances in testing for blood-borne viruses prompted the advisory committee on the safety of blood donations to recommend the reforms to the government.
According to the Guardian, the rule change will be implemented from November in Scotland and early 2018 in England.
Education and Equalities Secretary Justine Greening (above) said:
"This government is committed to building an inclusive society that works for everyone, no matter what their gender or sexuality, and today we're taking the next step forward.
"We will build on the significant progress we have made over the past 50 years, tackling some of the historic prejudices that still persist in our laws and giving LGBT people a real say on the issues affecting them."
Welcoming the announcement, Ethan Spibey, founder of FreedomToDonate, added:
"Today's announcement from the government marks a world-leading blood donation policy for gay and bisexual men and the other groups previously restricted. I'm so proud that the work of FreedomToDonate and our supporters will help ensure more people than ever before are allowed to safely donate blood.
"I began this campaign because I wanted to repay the donor who saved my granddad's life after a major operation, and this announcement means I'm closer than ever to doing that, with the invaluable help of our team of volunteers, and the charities and organisations FreedomToDonate represents."
Equality reforms will also make it easier for transgender people to choose their legal sex.
Suzanna Hopwood, a member of Stonewall's transgender advisory group, said:
"Reform is one of the key priorities in our vision for removing the huge inequalities that trans people face in the UK. The current system is demeaning and broken. It's vital that this reform removes the requirements for medical evidence and an intrusive interview panel, and finally allows all trans people to have their gender legally recognised through a simple administrative process. That's what we'll be calling for during this consultation, and I'm looking forward to seeing the law change soon after."
(Image via Wikipedia)