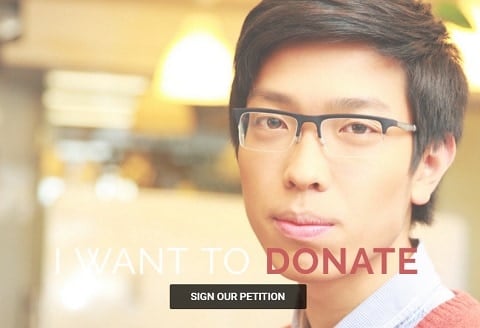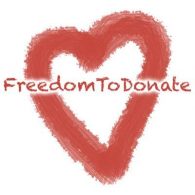 The UK government is likely to reduce the current deferral period for gay blood donors from 12 to three months.
Under the current system implemented during the 1980s AIDS epidemic, men cannot give blood within 12 months of having sex with another man. Gay and bisexual men were asked to stop giving blood in 1983 and the lifetime ban was implemented in 1985.
According to the Independent, the change is in line with improved testing measures, which can establish whether someone has a blood infection inside three months.
Excellent to see @stonewalluk highlighting blood donation in their #ge2017  manifesto, always been a great supporter of @FreedomToDonate 👌🏻 https://t.co/4C8Q6aeX4g

— Ethan Spibey (@EthanLDN) April 27, 2017
LGBT activists, who are calling for removal of the deferral system, have hailed the likely policy change as a major step towards a fair and equal system.
The Scottish National Blood Transfusion Service's Dr Moira Carter, who is on the working group, said:
"The deferral period is going to shorten considerably and [by] more than I thought.
"It's very frustrating for gay men who are monogamous, even in long-term relationships, who are married and have children, to not be able to give blood.
"What is not acceptable is to make the deferral period longer than the risk period and to do so would be discriminatory."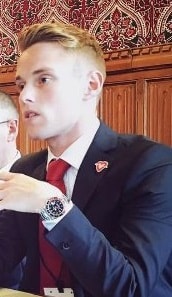 Ethan Spibey (right), the founder of Freedom to Donate, said: "There is a consensus that there will be a drastic reduction and it's fantastic to hear that."
Spibey, who set of Freedom to Donate after being turned away when trying to give blood as a thank-you to the donor who saved his grandfather's life, added:
"Three months would be a world-leading policy. Eventually we want a blood donation policy that is fair and tailored to each donor, but it's all about moving towards that model.
"Although we get that heterosexual people are statistically less likely to contract a blood infection, we can't say every gay man is a high-risk individual. We need a policy that recognises what is high risk without applying it to entire homogeneous groups.
"In all credit to the Government, they have realised this is something that needs looking at."
The one year deferral period also applies to people travelling back to the UK from "high risk" countries, people who have sex with prostitutes, people who get tattoos and piercings and intravenous drug users.
Four people are reported to have contracted HIV through blood transfusions since 1985.
The lifetime ban was reduced to a one-year period in England, Wales and Scotland in 2011, and in Northern Ireland in September 2016.
The move to reduce the deferral period is supported by a working group of the Advisory Committee on the Safety of Blood, Tissues and Organs (SaBTO). A report will soon be passed to SaBTO which will then give its recommendation to the Department of Health in July.
(Ethan Spibey image via Twitter)