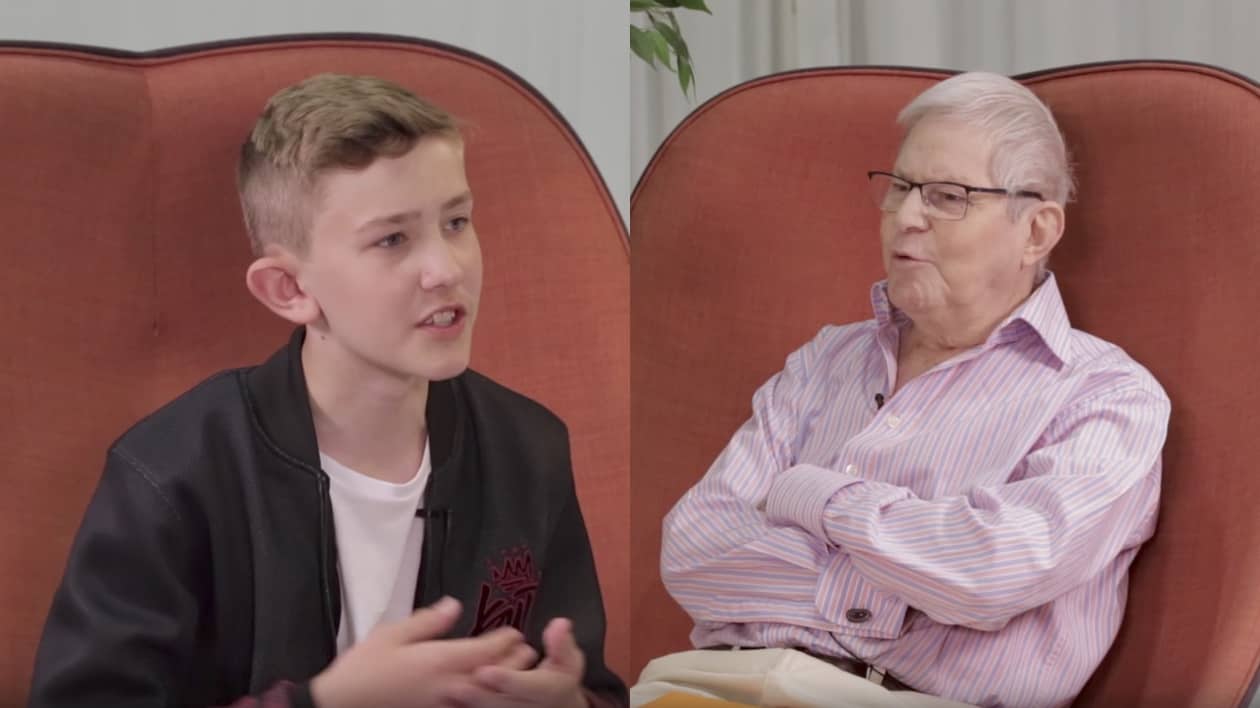 What would you ask a gay person 65 years your elder? Someone who grew up in a different time, when homosexuality was a crime? And what would you ask someone 65 years your junior?
Write vloggers Trent and Luke of this extremely powerful video:
Its been 50 Years since homosexuality was decriminalised, and times have changed. So we sat down an openly gay 13 year old Louis and an openly gay 78 year old Percy to have a chat about the differences 50 years have made on gay culture and acceptance. Guys, thank you for watching, Hope you liked it and were able to learn something new! Please share this video to educate someone you know about LGBT history and awareness. This video was made in collaboration with London Pride #ProudToBe and BBC2 with their new documentary 'Against The Law' which will be out at the end of July.
Watch: