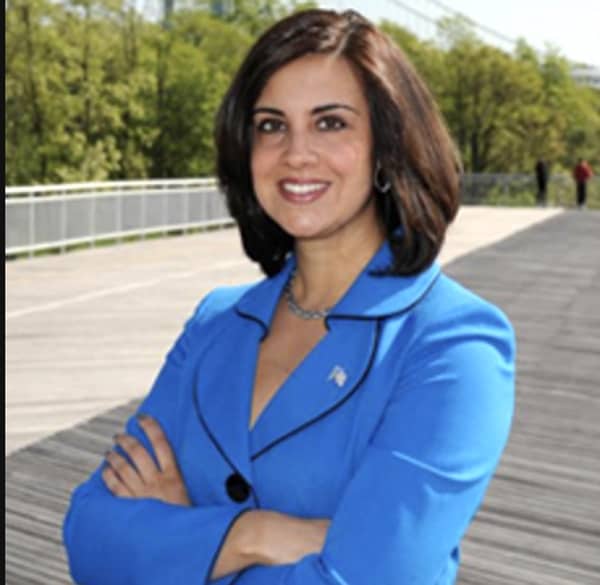 GOP NYC mayoral candidate Nicole Malliotakis said this week that she regrets her vote against gay marriage in 2011, a statement that has party conservatives fuming.
Malliotakis told the New York Post earlier this week:
"Any legislator has votes that they regret, and just like President Barack Obama, my views on same-sex marriage have evolved. I voted against the marriage-equality bill in 2011 because I thought the bill would have the unintended consequences of lawsuits against religious institutions that did not want to perform the marriages. Since 2011, I have attended two weddings of close friends and support the law as is. In recent years I have voted to expand the rights of same sex couples by voting for: The follow up legislation that amended the estates, powers and trusts law to reflect the provisions of the marriage equality act. Adoption rights for same sex couples. Expanding eligibility for those who receive awards under crime victims' compensation to include domestic partners. A ban on sexual orientation conversion therapy upon patients under 18 years of age."
Conservatives are standing by their endorsement of Malliotakis, which was made weeks ago, even though they're pissed, the Post adds:
"This is the slap in the face to the leaders of the Conservative Party," [State Conservative Party Chairman Mike] Long fumed, noting Malliotakis first made the comments during a Post interview.
"I had to read about this in the New York Post? I'm taken aback by it. The party leaders should have been notified up front."