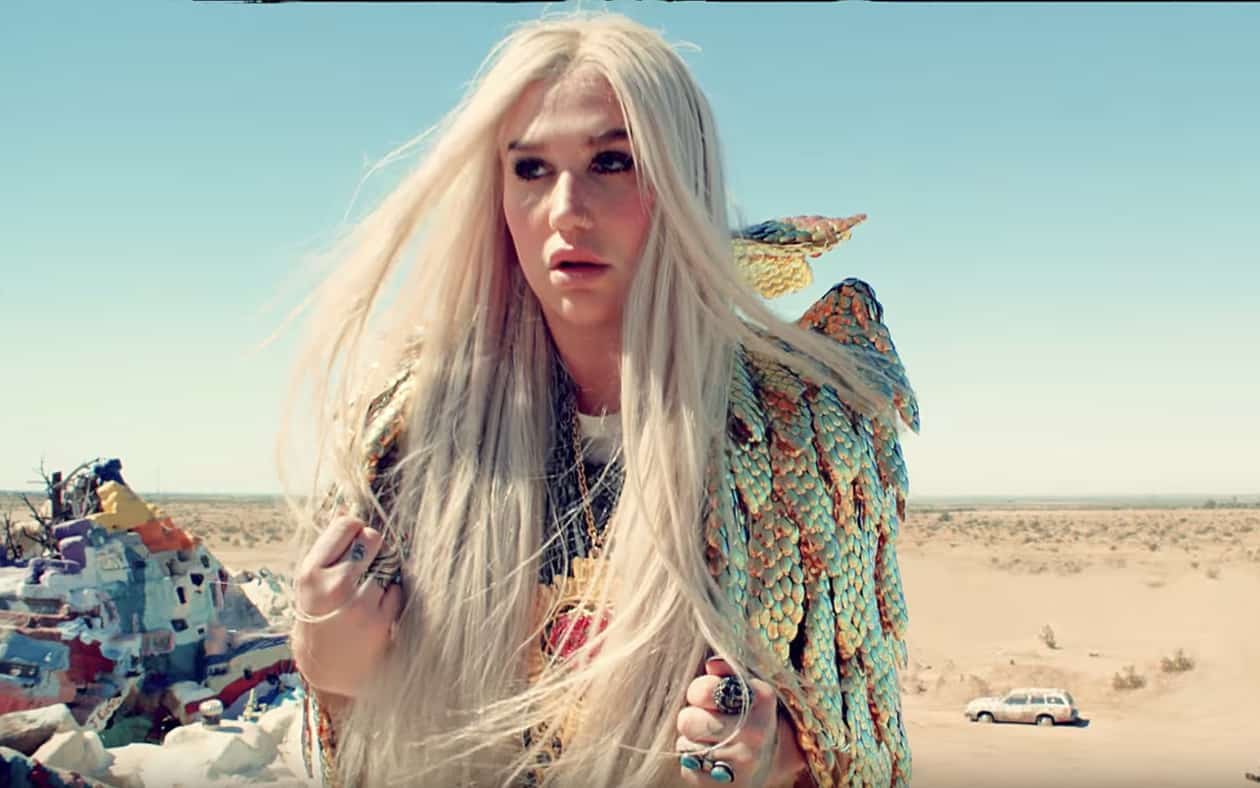 Kesha released "Praying", her first single in four years, with a video by Jonas Akerlund. The track is produced by Ryan Lewis. The track is the first from an upcoming album named Rainbow, and has apparently cleared legal issues stemming from her battle with Dr. Luke to get a release.
Says Kesha in the video's intro:
"Am I dead? Or is this one of those dreams? Those horrible dreams that seem like they last forever? If I am alive, why? Why? If there is a God or whatever, something, somewhere, why have I been abandoned by everyone and everything I've ever known? I've ever loved? Stranded. What is the lesson? What is the point? God, give me a sign, or I have to give up. I can't do this anymore. Please just let me die. Being alive hurts too much."
She also released a lengthy statement which reads, in part:
I have channeled my feelings of severe hopelessness and depression, I've overcome obstacles, and I have found strength in myself even when it felt out of reach. I've found what I had thought was an unobtainable place of peace. This song is about coming to feel empathy for someone else even if they hurt you or scare you. It's a song about learning to be proud of the person you are even during low moments when you feel alone. It's also about hoping everyone, even someone who hurt you, can heal.
I know that I was never abandoned by my fans, my animals, or my family, but when you are depressed — really, truly depressed — you feel like you have nothing. Even having my kitties sleeping next to me in my darkest of hours couldn't bring me light. It is in these moments when even the most cynical among us are forced to turn to something other than ourselves — we turn to prayer, or something like it. You look past your shame, past your desire to hide, and admit you need help.
For me, God is not a bearded man sitting in the clouds or a judgmental, homophobic tyrant waiting to send everyone to eternal damnation. God is nature and space and energy and the universe. My own interpretation of spirituality isn't important, because we all have our own. What matters is that I have something greater than me as an individual that helps bring me peace.
Watch: