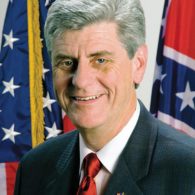 MISSISSIPPI. Legal groups ask 5th Circuit for en banc review of anti-LGBT Mississippi law. "Lambda Legal along with Mississippi civil rights attorney Rob McDuff and the Mississippi Center for Justice today filed a petition seeking rehearing en banc by the full U.S. Court of Appeals for the Fifth Circuit after a three-judge panel reversed the injunction against Mississippi House Bill 1523, the discriminatory anti-LGBT legislation challenged in Barber v. Bryant."
G20 PORTRAIT. Trump gets shoved to the sidelines, likely isn't happy about it.
PRINCE HARRY. His mother's son.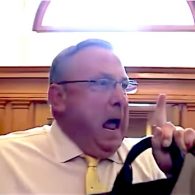 MAINE. Governor Paul LePage says he makes up stories to mislead the media: "I just love to sit in my office and make up ways so they'll write these stupid stories because they are just so stupid, it's awful."
NYC. Police seek man in anti-gay attack in Chelsea.
DHS. Hackers targeting U.S. nuclear facilities: "The report did not indicate whether the cyberattacks were an attempt at espionage — such as stealing industrial secrets — or part of a plan to cause destruction. There is no indication that hackers were able to jump from their victims' computers into the control systems of the facilities, nor is it clear how many facilities were breached."
ANGELA MERKEL. Eye-rolling Putin.
https://twitter.com/SimonNRicketts/status/883353965483741185?ref_src=twsrc%5Etfw&ref_url=http%3A%2F%2Fmashable.com%2F2017%2F07%2F07%2Fangela-merkel-eyeroll-putin%2F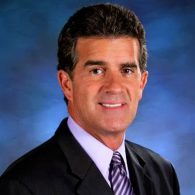 DOUG FERNANDEZ. News anchor can't handle his inept producers.
LONDON. More than half of city's gay pubs have closed in the last 10 years: "The number of venues for gay, lesbian, bisexual, transgender and queer Londoners has fallen to 53 from 125, a loss of nearly 60 percent since 2006, according to an audit by the Urban Laboratory at University College London."
REMINDER. Republicans are still lying to sell a bill that will kill people.
JAPAN. Politicians launch group to promote LGBT-friendly policies: "The five politicians were joined by nearly 80 other members of prefectural and municipal assemblies across the country who support the group's cause, they said at a press conference in Tokyo."
TWO GHOSTS. Harry Styles reveals the next single from his album.
ASIANA AIR. New video of deadly SF plane crashes surfaces. "The video, apparently taken by a tower at the airport, surfaced on YouTube four years after Asiana Flight 214 crashed on July 6, 2013.
NEW TUNE OF THE DAY. Coldplay "A L I E N S". "The eerie track, which was co-written and co-produced by the legendary Brian Eno, will raise money for the Migrant Offshore Aid Station (MOAS) — an international NGO that rescues refugees at sea."
COVER OF THE DAY. Celebs sing the Spice Girls "Wannabe".
FRIDAY FLASH. Wesley Brown.
https://www.instagram.com/p/BVTG2qgHLTF/?taken-by=wezleh