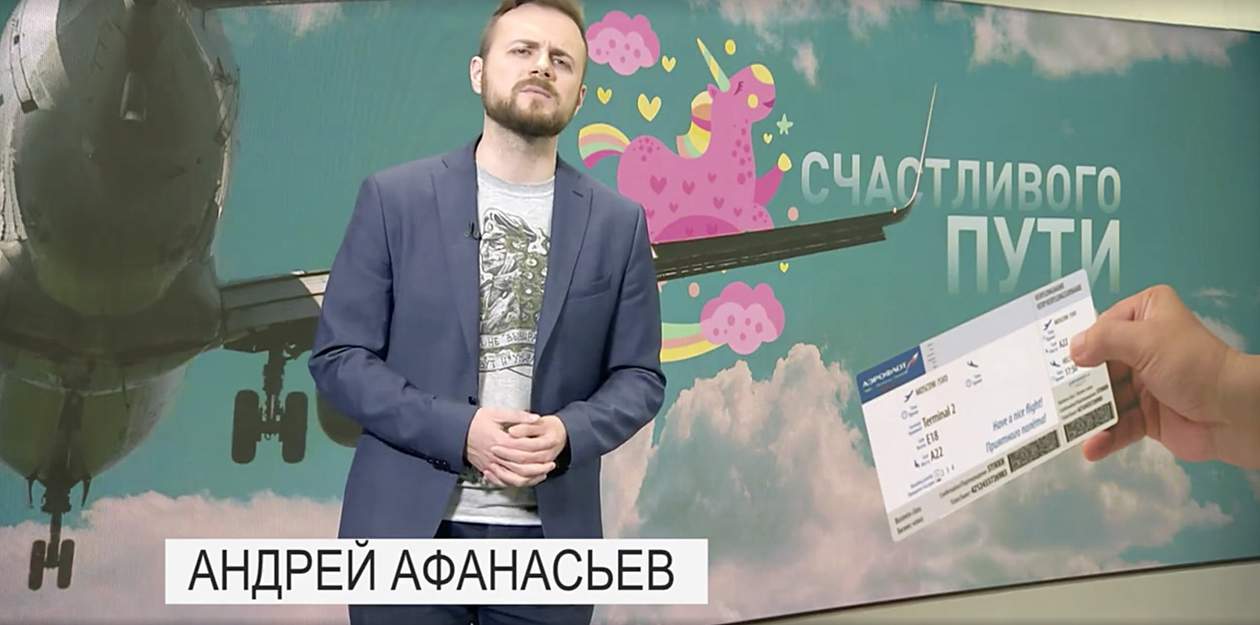 A Russian TV station is offering gay people one-way plane tickets out of the country as part of a competition for "sodomites or perverts," the BBC reports:
"Just recently, California – the most liberal state in the USA by the way – proposed to facilitate the granting of green cards to Russian perverts," said TV host Andrei Afanasyev.
The channel regularly uses offensive terms to refer to LGBT people.
"The staff of Tsargrad TV support this initiative. Moreover, we are ready to pay for a one-way ticket to anyone who plans to emigrate in complete earnest, and can provide a medical certificate proving that they are sodomites or have other forms of perversion," he added.
"We really want you to move there, where you can openly submit to your sins."
Tsargrad TV is an Orthodox Christian television station.
Watch: