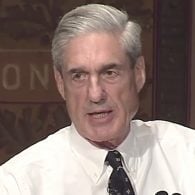 RUSSIAGATE. Mueller expands probe to Trump business transactions: "The U.S. special counsel investigating possible ties between the Donald Trump campaign and Russia in last year's election is examining a broad range of transactions involving Trump's businesses as well as those of his associates, according to a person familiar with the probe. The president told the New York Times on Wednesday that any digging into matters beyond Russia would be out of bounds. Trump's businesses have involved Russians for years, making the boundaries fuzzy so Special Counsel Robert Mueller appears to be taking a wide-angle approach to his two-month-old probe."
OJ SIMPSON. He's gonna be out.
2020. Democrats see huge field emerging to take on Trump: "The Democratic Party thought they could try and control the process, but I don't think that's going to be an option this time around. No one is going to be able to clear or winnow the field. There's nothing anyone can do about it."
JEFF SESSIONS. I'm staying.
AG Sessions on POTUS' comments: "I have the honor of serving as attorney general…I plan to continue to do so as long as that's appropriate" pic.twitter.com/5HglGhsuBZ

— ABC News (@ABC) July 20, 2017
BASKETBALL. WNBA superstar Sue Bird comes out as gay and in a relationship with Megan Rapinoe. "I'm gay. Megan's my girlfriend. … These aren't secrets to people who know me," Bird says. "I don't feel like I've not lived my life. I think people have this assumption that if you're not talking about it, you must be hiding it, like it's this secret. That was never the case for me."
WAX FIGURE FAIL. Beyoncé's wax figure is a white woman.
APPOINTMENTS. Richard Grenell as ambassador to Germany?
Grenell to Germany as ambassador. Pretty sure he is first openly gay appointee by POTUS https://t.co/6XfRAYt1No

— Maggie Haberman (@maggieNYT) July 19, 2017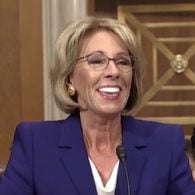 BETSY DEVOS. Hundreds protest Education Secretary at Colorado statehouse: "Hundreds of people gathered at the Colorado statehouse Wednesday morning to protest the annual meeting of the American Legislative Exchange Council — a fact that wasn't lost on the 1,500 or so conservatives in attendance."
ELON MUSK. I have verbal govt approval to build Hyperloop between NY and DC: "Elon Musk tweeted Thursday that The Boring Co. received "verbal" government approval to begin building an underground Hyperloop, saying it would take 29 minutes to go from New York to Washington, D.C."
Just received verbal govt approval for The Boring Company to build an underground NY-Phil-Balt-DC Hyperloop. NY-DC in 29 mins.

— Elon Musk (@elonmusk) July 20, 2017
Still a lot of work needed to receive formal approval, but am optimistic that will occur rapidly

— Elon Musk (@elonmusk) July 20, 2017
PENNSYLVANIA. Allentown Council bans gay conversion therapy for minors: "The bill, which makes it illegal to provide therapy designed to change someone's sexual orientation or gender identity, was co-sponsored by the majority of council and had strong support from the local LGBT community."
MAN IN UNIFORM. Prince Harry suits up for the Royal Air Force.
AMERICAN HORROR STORY. Lena Dunham is joining the show.
https://twitter.com/MrRPMurphy/status/887844862426468352
SCOTLAND. Man gets 32 months in prison for stabbing his partner with a kitchen knife. "At the time of his guilty plea, Kilmarnock Sheriff Court heard that his victim thought he had been punched until he realised there was a knife sticking out of his back."
AMANDA LEPORE. Jacob Bernstein delves into the NYC nightlife figure's numerous cosmetic enhancements: "Ms. Lepore has undergone cosmetic alterations to nearly every part of her body that can be altered. She has had her derrière injected with silicone, her nose made smaller, her forehead lifted and her hairline lowered. Her cheeks are regularly pumped with fillers, and her breasts have been enhanced three times."
THE WORLD'S WORST PERSON. Vine celebrity Jake Paul.
THIRSTY THURSDAY. Milan Christopher.