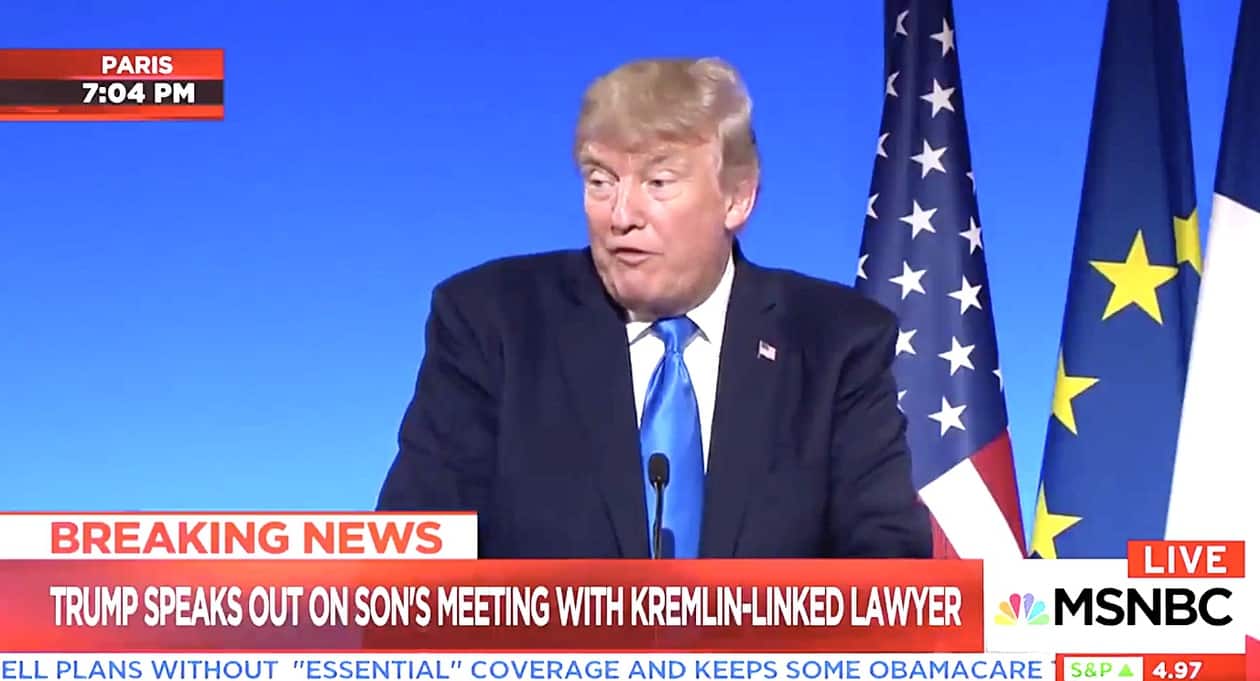 Asked about his son Donald Jr.'s meeting with a Russian lawyer who offered dirt on Hillary Clinton, Donald Trump falsely claimed that "most people would have taken that meeting."
Said Trump:
"It was a short meeting. It was a meeting that went very, very quickly. Very fast. Two other people were in the room. I guess one of them left almost immediately and the other one was not really focused on the meeting…I think from a practical standpoint, most people would have taken that meeting. It's called opposition research or even research into your opponent.  I have only been in politics for two years, but I've had many people call up: 'Oh, gee, we have information on this factor or this person' or, frankly, Hillary. That's very standard in politics. Politics is not the nicest business in the world. But it's very standard where they have information and you take the information. In the case of Don, he listened…"
Of course, most right-minded people offered information of such a nature from an enemy of the United States would have called the FBI.
Watch:
WATCH: Trump's full answer on Don, Jr.: "From a practical standpoint, most people would have taken that meeting." pic.twitter.com/FHa3q11uya

— Kyle Griffin (@kylegriffin1) July 13, 2017