RED HANDED. Donald Trump Jr. makes cover of TIME.
.@mikeallen shares new @TIME cover pic.twitter.com/9LA9l9Xvs6

— Donie O'Sullivan (@donie) July 13, 2017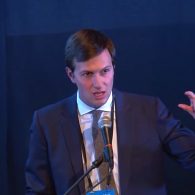 JARED KUSHNER. Nancy Pelosi calls for revocation of security clearance. "His security clearance must be revoked immediately." Sen. Chris Murphy (D-CT) calls for resignation: "You don't think the Republicans would be calling for the resignation of an Obama official who allowed the president and vice president to openly lie about a major national security issue? He watched his father-in-law on TV say no one in [the Trump] campaign talked to the Russian government."
OFF-THE-RECORD. Trump spoke to reporters on Air Force One for more than an hour.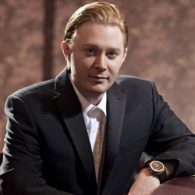 EXPOSED. Clay Aiken reveals that Trump didn't actually choose the winners on The Apprentice: "There used to be a little thing right on his desk that looked like a phone — he pretended it was a phone — but it was actually a teleprompter where the producers were sending him notes."
ARTICLE OF IMPEACHMENT. Sarah Huckabee Sanders comments: "I think that is utterly and completely ridiculous and a political game at its worst."
IMMIGRATION. Trump planning to "dramatically scale it back".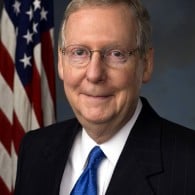 TRUMPCARE. Senate Republicans reveal revised bill: "Overall, McConnell appears to have shifted the revised bill more toward the conservatives than the moderates. Importantly, the bill largely keeps the Medicaid sections the same, meaning that deeper cuts to the program will still begin in 2025, and the funds for ObamaCare's expansion of Medicaid will still end in 2024."
CHAMPAIGN-URBANA. Longtime gay bar Chester Street at a crossroads: "Chester Street Bar, 63 E. Chester St., was a pioneer nightclub for people of any sexual orientation to drink and dance. As The Bar, it goes back to about 1978. Owner Ed Piraino, an attorney, said he had owned the bar for 35 years, "and it was time" to sell. The sale closed 10 days ago, he said: "The right offer came along.""
REUNION. Jersey Shore cast coming back together in August.
SHIA LABEOUF. "Deeply ashamed" by drunken racist outburst: "You're going to hell, straight to hell, bro," LaBeouf said towards a black officer after his arrest for drunkenness, disorderly conduct and obstruction, before adding that he "arrest[ed him] for being white".
— Shia LaBeouf (@thecampaignbook) July 12, 2017
SHIRTLESSNESS. The Parke & Ronen runway show.
CATFISH: TROLLS. Catfish spin-off focuses on internet trolls: "Radio host, television star and internet provocateur Charlamagne Tha God and co-host Raymond Braun will give everything they've got to stop Internet trolls (aka the most pervasive and consistent troublemakers online). Using the Catfish style of investigating the truth, Catfish: Trollswill unmask the most vocal trolls to drag them out of hiding and into the light."
TEASER OF THE DAY. Gay of Thrones.
MUSIC VIDEO OF THE DAY. Kesha "Woman".
FIRST LOOK OF THE DAY. A Wrinkle in Time.
THIRSTY THURSDAY. Matty Pipes.
https://www.instagram.com/p/BDVy5levXhP/?taken-by=matty_pipes
https://www.instagram.com/p/_YDqoPPXpm/?taken-by=matty_pipes