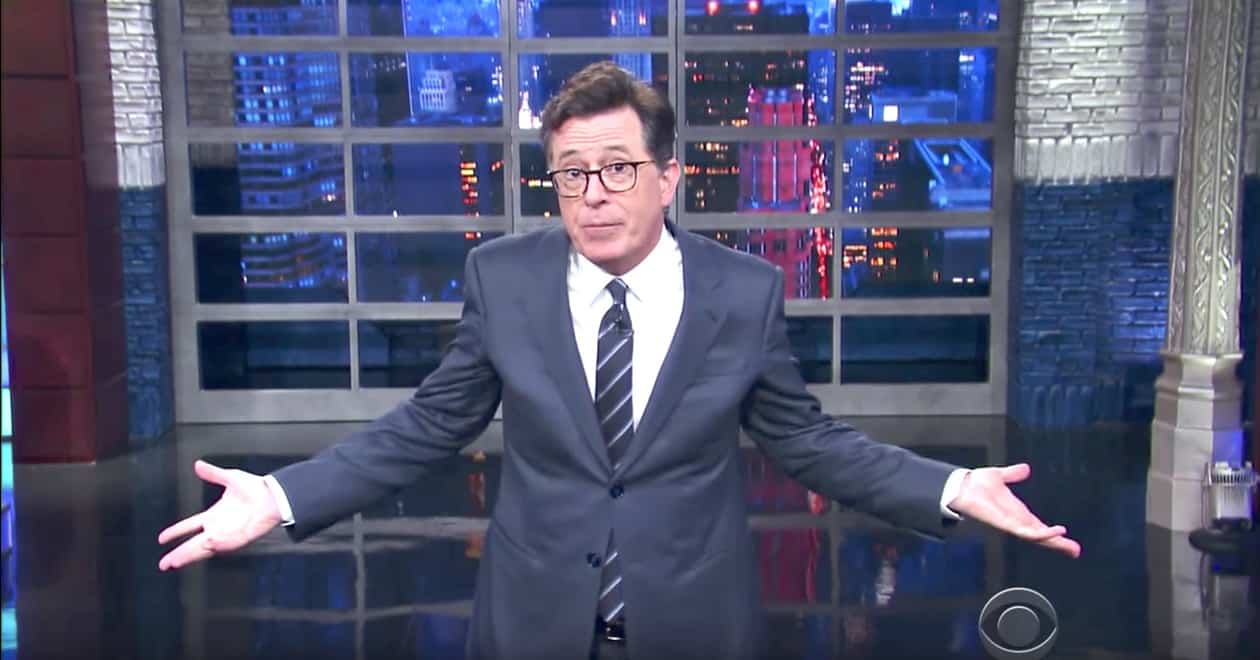 Stephen Colbert is gobsmacked by news that Donald Trump had a second previously-undisclosed private meeting with Vladimir Putin, and wants to believe it was all innocent, but just can't.
Said Colbert:
"Really? How stupid can you be? You're in the middle of what could be the worst scandal in U.S. history. People think you colluded with the president of a hostile foreign power, then you go out of your way to meet with him again and you don't tell anybody? That's like if OJ does get out on parole and immediately goes glove shopping."
The White House has downplayed the meeting, calling it brief.
"Brief," quipped Colbert. "Because after all how long does it take to give someone your room key?"
But the meeting actually lasted longer than an hour: "Gentlemen, if your collusion lasts longer than an hour, please consult the FBI."
Finally, Trump's explanation for the meeting strains credulity:
"Here's the thing, I want to believe Trump here. I want to believe that the president of the United States is just shooting the breeze with the guy he's accused of colluding with for the second time that day, for an hour.But here's why it's hard to believe him. He lies about crowd size, voter fraud, 'til death do us part. He's the boy who cried Wolf Blitzer is fake news! This might actually be a nothing burger but every time they tell us it's a nothing burger, it turns out to be a juicy quarter pounder with sleaze."
Watch: