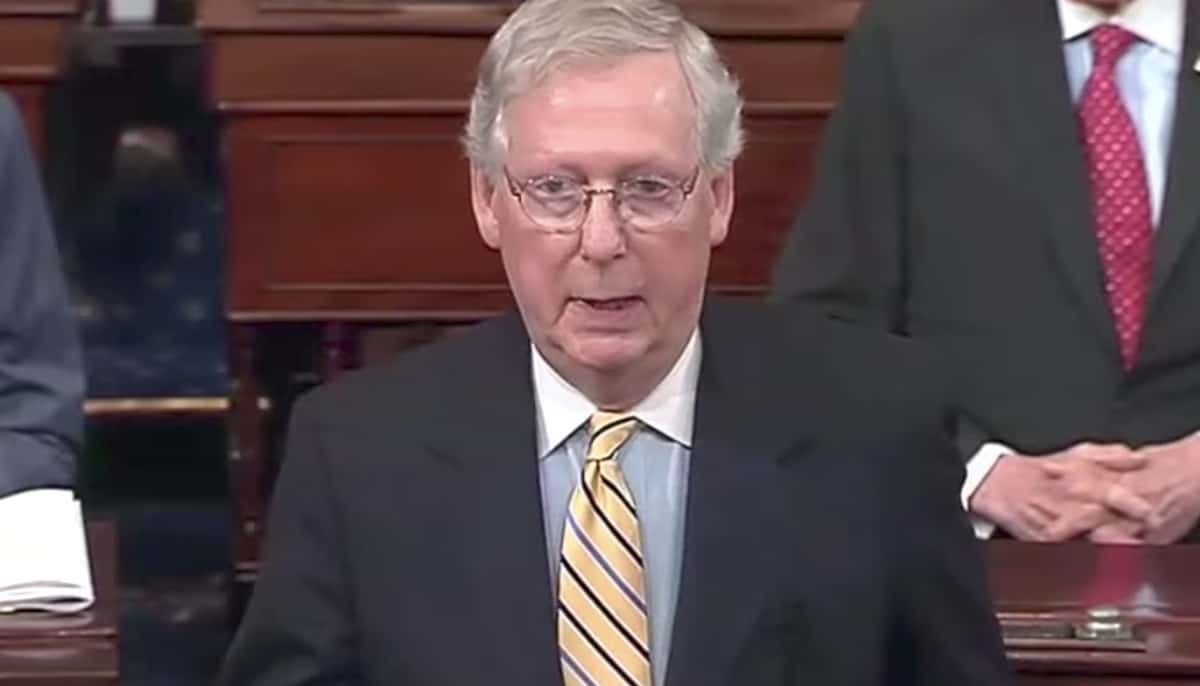 Donald Trump's anti-trans tweets, calling for an unjustified ban on transgender persons serving in the US military, can be seen as hateful. They can be seen as Trump keeping a promise to hurt people he promised to hurt.
They can also be seen as fiendish politics: Although the proposed ban is playing very poorly in the most liberal of circles in the US, it's less clear how it will play out in the Rust Belt, near to Trump's base of white voters. There, where liberal senators are up for re-election in 2018, the last thing we want is a media distracted from the fact that Republicans are trying to strip away healthcare from 20+ million Americans. And that is happening as we speak. After clearing a hurdle with John McCain's vote to begin debate on the Better Care Reconciliation Act (BCRA), the complement to the House's American Health Care Act (AHCA), Republicans may have lost a couple of votes to repeal Obamacare. But they still have a chance to pass a repeal. If passed, more than 22 million people could lose their health insurance. It would also have detrimental effects on the LGBTQ community.
The BCRA is the Senate's proposed repeal of the Affordable Care Act (ACA). It cuts billions of dollars of spending on healthcare for low- and middle- income individuals, eliminates the 3.8% tax for people who make more than $200,000, and threaten regulations that safeguard coverage for individuals with pre-existing conditions like HIV.
There are 3 ways these changes will negatively affect the LGBTQ community and its allies:
Medicaid cuts threaten HIV care. Medicaid is the largest source of health insurance coverage for people living with HIV. The Center for American Progress estimates that approximately 560,000 previously uninsured low-income LGBT people received insurance when their expanded Medicaid program under the ACA. The proposed bill would discontinue the extra federal funding that states received as an incentive to expand the eligibility for Medicaid. Thus, if the proposed bill passes, and the funding for Medicaid dries up, many Americans living with HIV could lose their primary source of health insurance.
Planned Parenthood would be defunded. TrumpCare would defund Planned Parenthood, a sanctuary for LGBTQ people to get free or low-cost preventative care and testing. The senate bill has a provision that will cut federal payments to "prohibited entities" for one year. PP is one of these prohibited entities because it provides family planning, services, reproductive health, related medical care, and (rarely) abortions. Planned Parenthood has proved particularly vital for transgender individuals because it has transition therapy clinics that specialize in addressing trans persons' medical needs.
States will be able to seek waivers to cap annual and lifetime payouts and provide poorer coverage. Republicans have long complained that the ACA restricted state power, so the Senate bill gives states much more leeway to waive out of original ObamaCare requirements to provide worse coverage. This could raise out-of-pocket costs for everyone, even those with insurance through their employers.
The LGBTQ community and people living with HIV have a variety of health concerns. According to a study by the Williams Institute, close to a million LGBTQ individuals could lose their healthcare by 2026 starting as early as next year. This is because the proposed bill would eliminate the individual mandate and cuts to Medicaid would harm LGBTQ poor, disabled, and elderly.
It would only take 3 Republican "no" votes to kill this bill. As of today, Susan Collins of Maine and Rand Paul of Kentucky have stated they will vote against opening debate. This highlights the problem Republicans are facing as they try to strip healthcare away from millions of Americans. Conservatives like Paul think the bill is too generous! Collins thinks it's too harsh. There are still several Republicans undecided. Call their offices and politely register your opposition to this bill.
Sen Shelley Moore Capito (R-WV): 202.224.6472
Sen Jeff Flake (R-AZ): 202.224.4521
Sen Cory Gardner (R-CO): 202.224.5941
Sen Lisa Murkowski (R-Alaska): 202.224.6665
Sen Dean Heller (R-NV): 202.224.6244
(This post was co-written with James Maverick, New York Law School Class of 2019).