HEATHER HEYER. Mother of Charlottesville car-ramming victim speaks out: "They tried to kill my child to shut her up, well guess what, you just magnified her."
Heather Heyer's mother inspires round of applause: "They tried to kill my child to shut her up, well guess what, you just magnified her." pic.twitter.com/ywrgjrho84

— ABC News (@ABC) August 16, 2017
BALTIMORE. City removes Confederate statues in nighttime operation:
For those just waking up, here's what happened in Baltimore: the city's dead-of-night removal of all four of its Confederate monuments. pic.twitter.com/gaquP2hlqN

— Alec MacGillis (@AlecMacGillis) August 16, 2017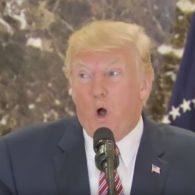 MIKE PENCE. VP ends international trip early after Trump's Nazi support.
HOPE HICKS. Longtime Trump aide to become interim Communications Director: "Ms. Hicks, 28, already is considered one of the most important people in the president's communications orbit and has the most sway over who in the news media gets interviews with the president. Her current title is director of strategic communications. Ms. Hicks was a spokeswoman for Mr. Trump during his presidential campaign and at the Trump Organization."
TRADITION. Oprah reveals why she never married Stedman.
SOLANGE KNOWLES. Singer quits Twitter: "F*ck white supremacist. F*ck nazis. F*ck your stale ass bland ass monuments. F*ck asking folks to be graceful.. My son's first day of school has been in the midst of seeing these bulls**t images that still tell him this system was built to be against him. How mofos supposed to have a fresh start with education, seeing this s**t? Thinking about demanding he not be required to take 'American History' because its deep dark rooted ugliness continues to live right now, right before our eyes."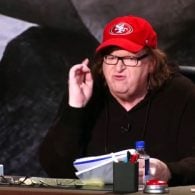 THE TERMS OF MY SURRENDER. Michael Moore leads Broadway audience to Trump protest: "After the play, the 63-year-old Oscar-winning filmmaker, commentator and liberal activist is seen on a Facebook Live video leading a group of people on buses to the tower, where the president is currently staying for the first time since his inauguration. Moore was joined by actor Mark Ruffalo."
GAYDIO. Inside India's first LGBT radio show.
VE SCHWAB. Russian publisher cuts entire gay scene from book: "It is now common practice for foreign novelists writing books containing LGBT characters and stories to find their work shrinkwrapped in plastic and given an 18-plus rating in Russia, in order to comply with the law, which brings fines for individuals and organisations who break it. Schwab's Russian publisher, Rosman, took a different approach: cutting a flirtatious scene in the second novel in the series – in which two male characters are reunited after three years apart – down to just a few lines."
The Russian edition of Shades of Magic has been my favorite. This week I learned that they redacted the entire queer plot w/out permission.

— Victoria/V.E. Schwab (@veschwab) August 9, 2017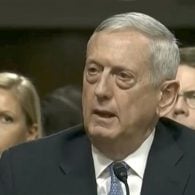 PUSSIES. Defense Secretary James Mattis praises troops: "You'll miss it like the dickens, and you'll be changed for the better for the rest of your life. So you'll never regret, but you will have some of the best days of your life and some of the worst days of your life in the U.S. Navy, you know what I mean? That says — that means you're living. That means you're living. That means you're not some p—- sitting on the sidelines, you know what I mean, kind of sitting there saying, 'Well, I should have done something with my life.' "
007. Daniel Craig confirms he's returning as Bond.
JOHN MCCAIN. There is no moral equivalency between neo-Nazis and those protesting them.
There's no moral equivalency between racists & Americans standing up to defy hate& bigotry. The President of the United States should say so

— John McCain (@SenJohnMcCain) August 16, 2017
MONTREAL PRIDE. NHL to hand out sponge pucks that say 'Hockey is for Everyone'.
Going to Montreal's @FierteMTLPride parade noon Sunday? Look for NHL's presence & our sponge pucks #hockeyisforeveryone #prideMTL #FierteMTL pic.twitter.com/XMh1rXcNp9

— Dave Stubbs 🇨🇦 (@Dave_Stubbs) August 15, 2017
NEW TUNE OF THE DAY. LCD Soundsystem "Tonite".
HUMP DAY HOTTIE. J.G.
https://www.instagram.com/p/BVfBHeyHWv-/?taken-by=j_esquire
https://www.instagram.com/p/BVr8MeAn9Xr/?taken-by=j_esquire
https://www.instagram.com/p/BWlkCYsHwIq/?taken-by=j_esquire
https://www.instagram.com/p/BVnz2C1HQI8/?taken-by=j_esquire