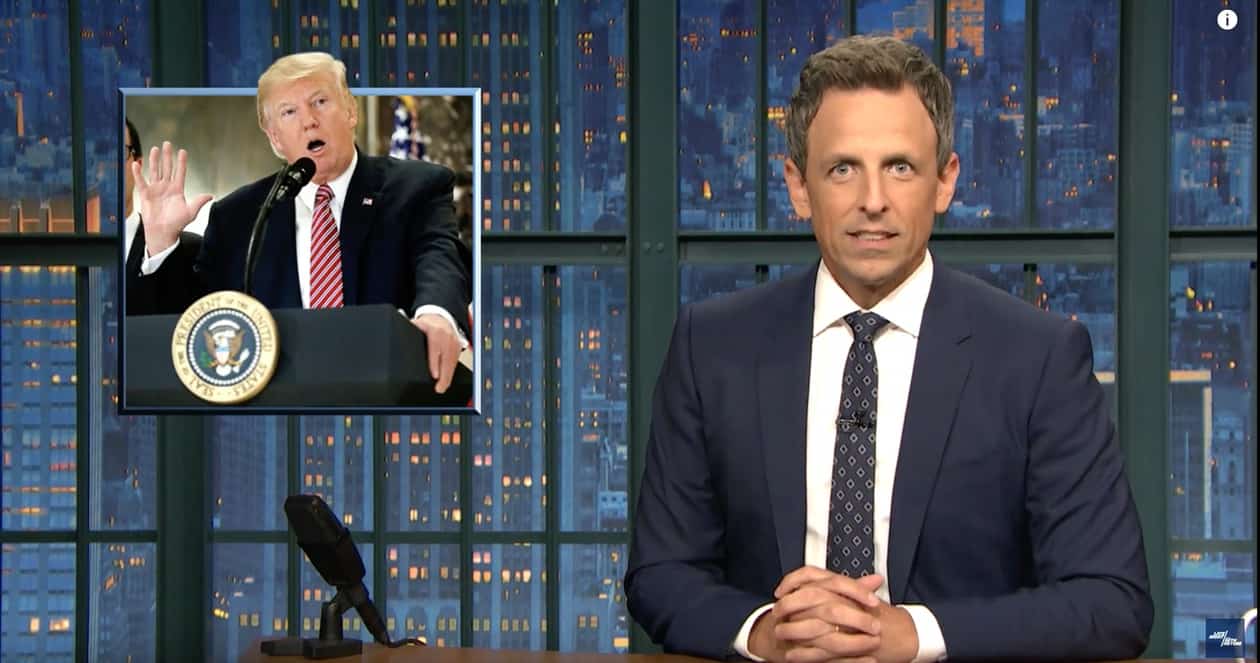 Seth Meyers tore into Donald Trump's "clinically insane" press conference shortly after it happened last night.
"You know that list of side effects at the end of a pharmaceutical ad? He apparently has all of them," Meyers said.
Meyers expressed shock at Trump's statement that there were "very fine people" at the neo-Nazi protest. Trump wondered if the next statues to come down after Robert E. Lee were George Washington and Thomas Jefferson, asking "where does it stop?"
"Where does it stop?", asked Meyers. "Buddy, we've been asking ourselves that question since January."
"Normally when someone is talking that level of crazy Batman crashes through the ceiling and punches him, Meyers added.
Meyers then pointed out General John Kelly, Trump's new chief of staff who was supposed to restore order to the White House. Kelly was seen looking pale as a ghost during the presser with his arms folded and his eyes to the floor.
"Look at that guy. Trump is so fully out of his mind he broke a general. That guy has been in wars."
Watch: