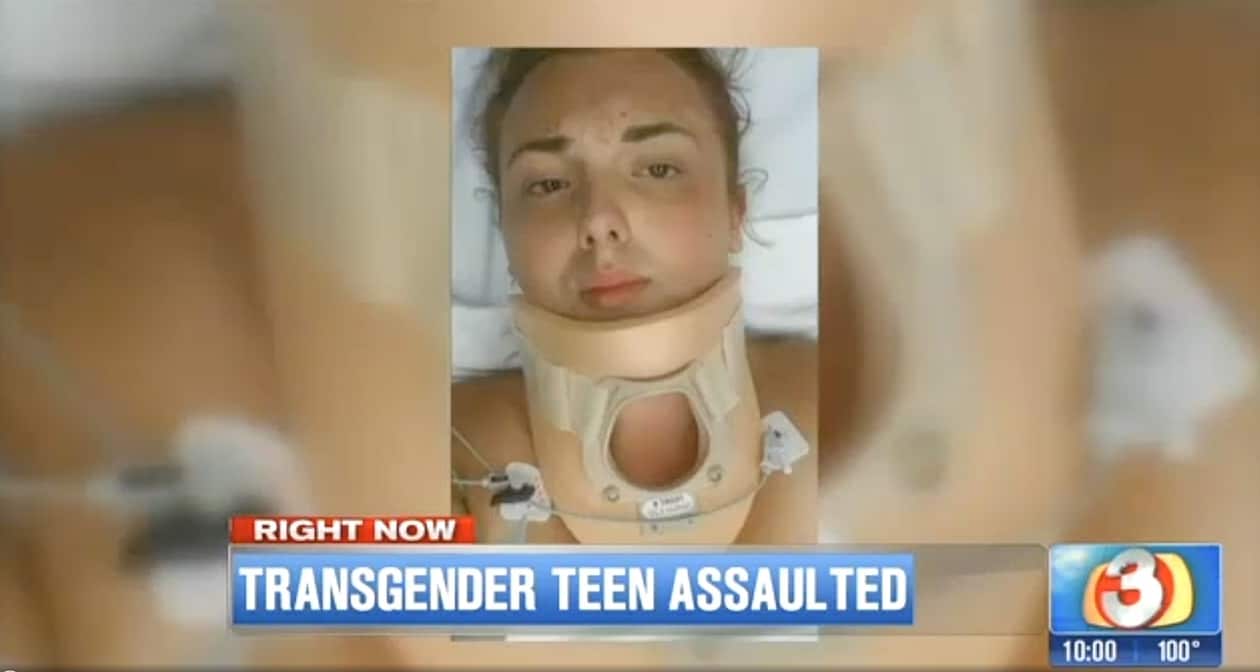 Transgender teen Dakota Kern says she was attacked by a group of up to 20 people at a Phoenix apartment complex where she was at a pool with a friend. The mob called her homophobic slurs before attacking Kern as she tried to leave, yelling "get it, get it," later sharing the video to social media.
The Phoenix police are investigating the incident as a bias attack.
Dakota Kern says she was invited to a pool party at the complex near 35th and Dunlap avenues on August 16. The 18-year-old, who has identified as a woman for five years, says she knew some people at the pool, others were strangers.
Soon after, Kern says, people began shouting gay slurs so she and two friends started to leave the pool area.  As she was walking away, she says a man yelled "get it, get it" and a group of up to 20 people attacked her.
"Then one of the guys, he ends up grabbing me by my head, grabbing me by my hair and then he hit me a few times," says Kern.
Watch the report: