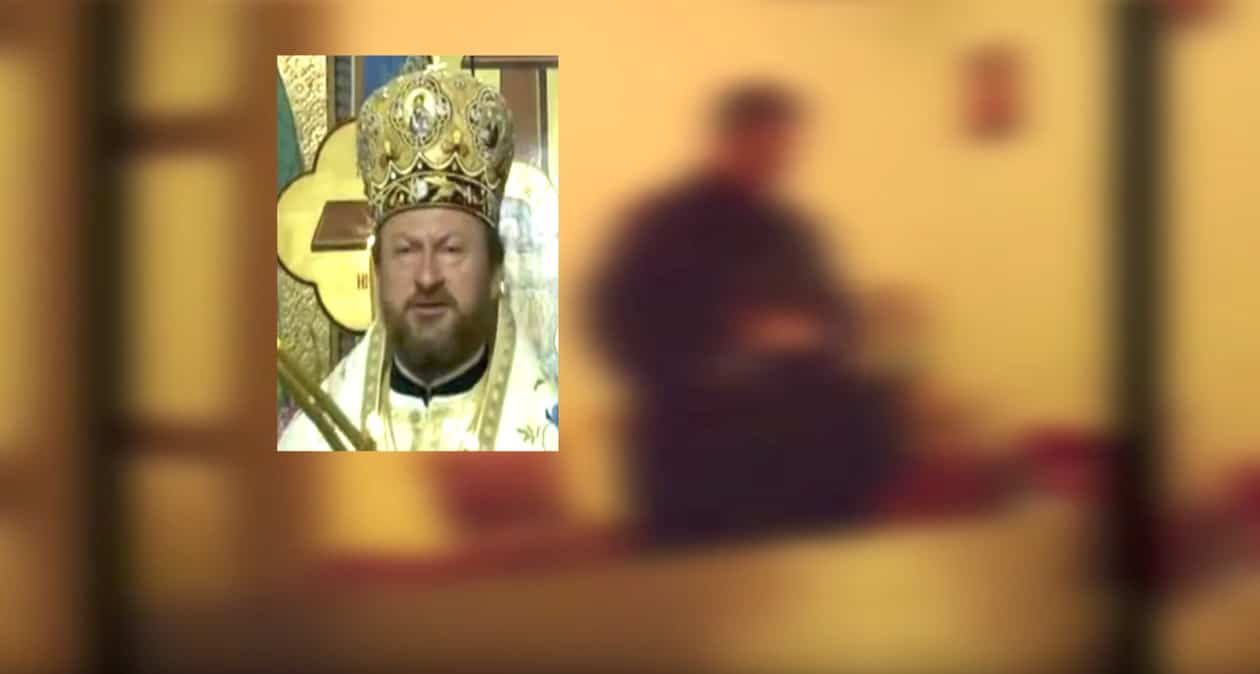 Corneliu Barladeanu, one of 52 bishops in the Romanian Orthodox Church, has resigned following the emergence of a tape that shows him engaged in sex acts with a male student.
The Romanian Orthodox Church is fully opposed to gay rights and homosexuality.
Write Lucian Ursuletu and Eugene Tifin in The Primitive Discrimination:
There is no such thing as tolerance. Anyone who wants an insight into the Romanian Orthodox Church's attitude toward sexual minorities, only has to read the letter the Orthodox Patriarch sent to the Romanian Parlament during the discussions that led to the annulment of Article 200 in the Romanian Constitution which banned homosexuality. "Annulling this article regarding practices against the grain worries and makes us sad," wrote the Patriarch. "The Church rejects unclean love, in order to promote and protect holy love." Although two years have passed since the constitution was changed, the Romanian Orthodox Church maintains it's position against the homosexuals. "There is no such thing as tollerance in the church. This expresion does not exist for us," explains an Orthodox priest in Bucharest.
The Bishop of Husi's resignation came at the end of a two-day Holy Synod after which a statement was released that Barladeanu was resigning "for the peace and good of the church."
There has been public furor in Romania over Barladeanu and another scandal involving a priest who had sex with a male student as believers are demanding more accountability from the church.
Outrage was heightened as the two cases involved homosexual acts. The church, however, insisted the bishop would have been similarly chastised if the alleged sexual misdemeanors involved a woman.
The Bishop refused to comment publicly on the scandal and maintains his innocence. Barladeanu will remain in the church as a monk.
Critics said that the Church should have come out with a stronger statement condemning acts such as the one Barladeanu was caught in instead of engaging in a "cover-up."
Watch the full video here (it's unclear if the original was less grainy).
Watch a news report on the scandal:
https://www.youtube.com/watch?v=gyWNFeiECxw