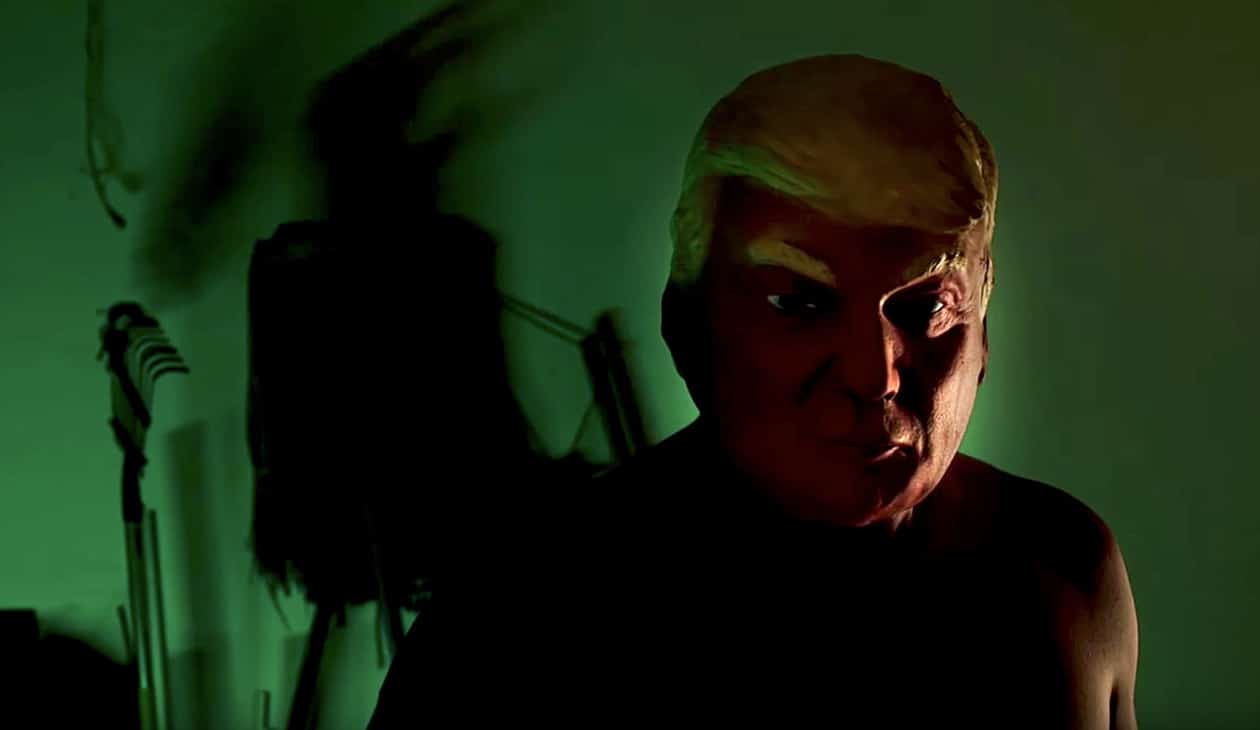 The opening credits for Ryan Murphy and Brad Falchuk's American Horror Story: Cult dropped today and if you're triggered by bugs crawling out of holes, dead pets, bees, creepy clowns, flag desecration, blood, or Donald Trump, you may not want to watch.
As series executive producer Alexis Martin Woodall announced during the FX Television Critics Assn. panel for the show, the real world political element will feature into "Cult's" launch point. Though, the season itself, she said, is designed to be "more about what's going on in our world around us, the idea of paranoia."
Sarah Paulson, Evan Peters, Cheyenne Jackson, Billie Lourd and Alison Pill are listed as starring in the upcoming series though Colton Haynes, Lena Dunham, Emma Roberts, Leslie Grossman, Frances Conroy, Mare Winningham, Chaz Bono, Adina Porter and Billy Eichner have all been announced as appearing.
The show premieres on September 5.
Watch: