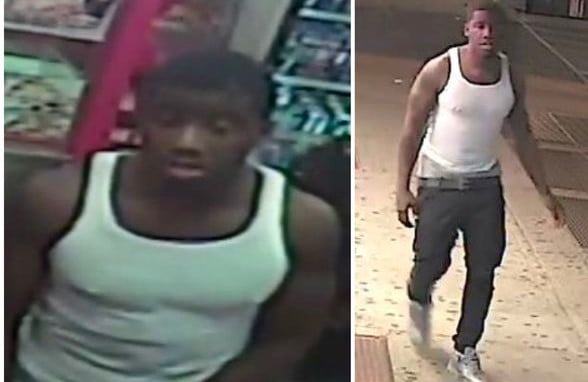 The NYPD is seeking information on a man who allegedly used anti-gay slurs before punching a man in the Bedford-Stuyvesant section of Brooklyn and breaking his jaw.
The 27-year-old victim was trying to break up a fight at 4 a.m. Saturday at Fulton St. and Franklin Ave. in Bedford-Stuyvesant, police said.
That's when the attacker called the victim, who is gay, by an anti-homosexual slur and punched him in the face, cops said.
Police on Sunday released photos and video of the attacker, who's described as black, about 5-foot-10, and 200 pounds. He wore a white tank-top and dark pants.
Anyone with information should call Crime Stoppers at (800) 577-TIPS.