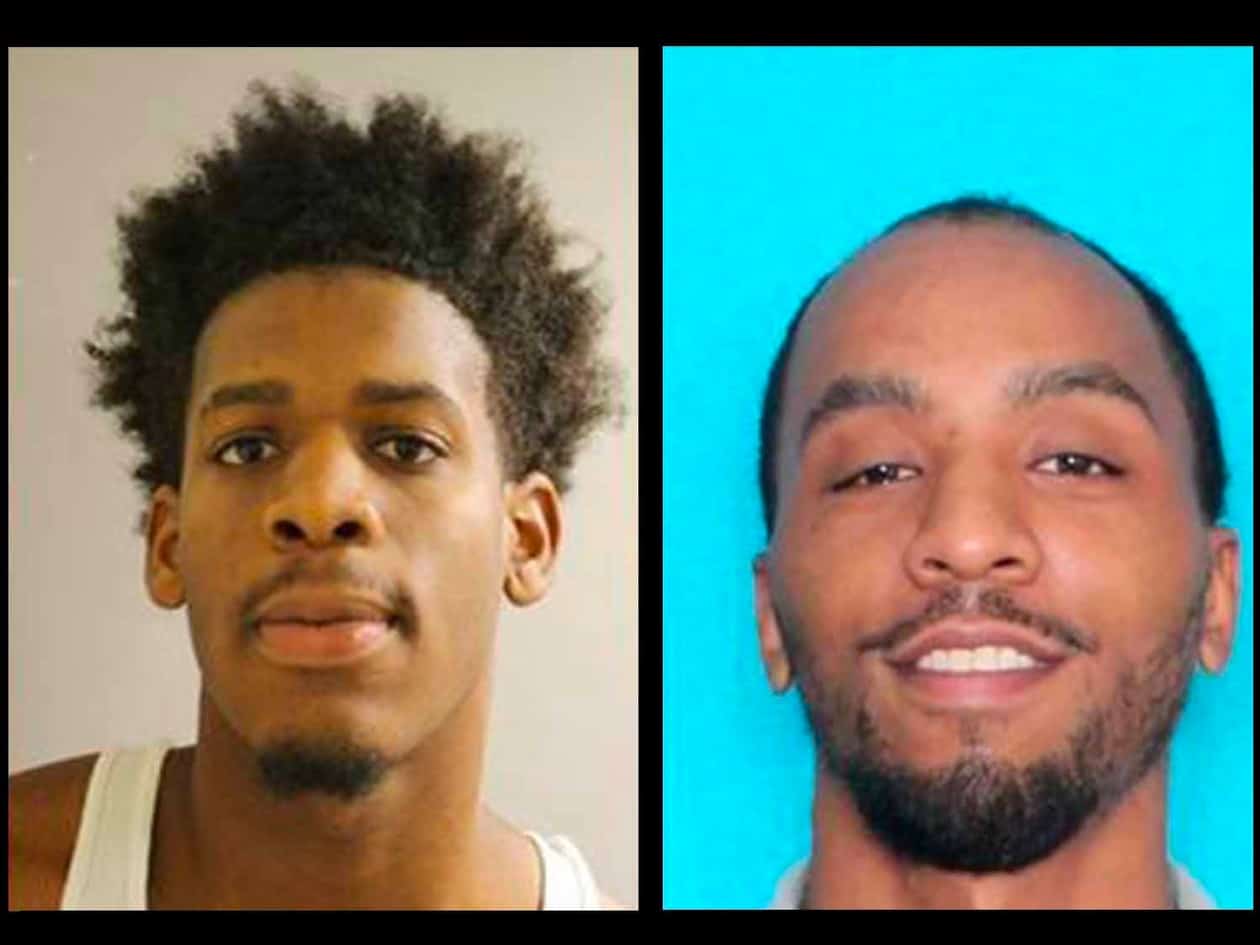 Two cousins may have used gay social media apps to rob and murder two victims, Harris County Sheriffs Department investigators said on Monday, and they are not ruling out the possibility that the two suspects are serial killers and there could be more victims.
Investigators said the suspects may have been targeting men using an undisclosed dating app and one has been charged in the murder of 44-year-old nurse Glenser Soliman, whose body was found Feb. 25, and suspected in the killing of 26-year-old University of Houston student An Vinh Nguyen, who went missing on March 31.
Said lead homicicde investigator Mike Ritchie: "Both of them were Asian males, both of them were possibly using social media chat sites, and both of their vehicles were abandoned in similar areas."
Brandon Alexander Lyons (above, left) has been charged with capital murder, and Jerrett Jamal Allen is being sought by police and has been charged with using Nguyen's credit cards.
The cousins were living together at the time the men disappeared.
At the press conference, investigators were asked about the kinds of sites being used to target the men and refused to state definitively what those were but would not deny that they could be sites which gay men use to meet one another.
When asked "were they more oriented towards gay men finding each other and so these people may have been targeting them through those forums, Ritchie replied, "it is possible."
The Houston Chronicle reports:
Investigators have not ruled out the possibility the men were slain by serial killers though robbery appears the most likely motive, Ritchie said.
The slayings echo a recent Dallas-area case in which federal prosecutors in May filed hate-crime and conspiracy charges against four young men accused of using a fake profile on the Grindr gay dating app to carry out at least four home-invasion robberies in the Dallas area.
Ritchie and Chief Deputy Edison Toquica warned Monday that people using websites, chat rooms and apps to arrange in-person meetings should meet in public, bring along another person and avoid inviting strangers to their home or going to a stranger's home.
The detective said people should always consider "that this person might not be wanting to meet up for the same reason that you do."
Ritchie said "it's possible" that the murders could be hate crimes and were targeted because of their sexual orientation.
The press conference video is posted here.