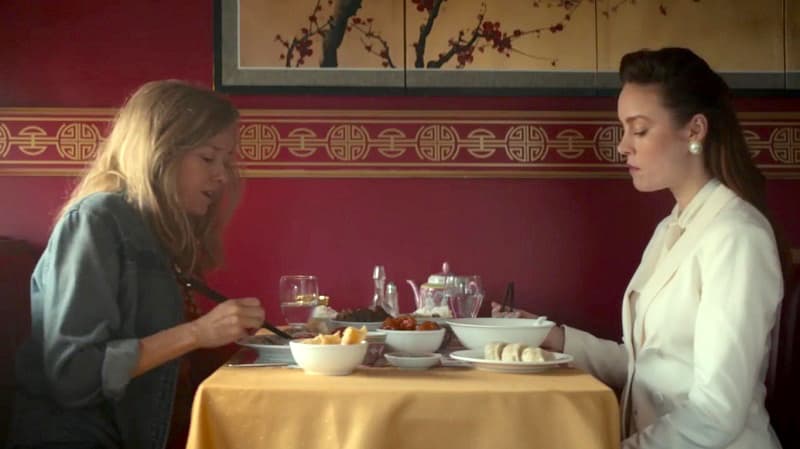 'This would be easier to take on the page.' That thought kept striking me from odd angles all during the new movie THE GLASS CASTLE  now playing nationwide. In 2005 the writer Jeanette Walls turned the rags of her childhood into adult riches with her memoir "The Glass Castle."  The book won several awards and sold millions of copies. It was translated into dozens of languages. The big screen, however, has a tricky vocabulary and grammar all its own.
The Glass Castle flashes back-and-forth between adult Jeanette Walls (Brie Larson), a gossip columnist ashamed of her oft-homeless parents (Woody Harrelson and Naomi Watts), and her memories of her difficult nomadic childhood. The Glass Castle's early sequences play out a bit like a B-grade Captain Fantastic (the fine Viggo Mortensen film about a similarly large off-the-grid family) but it isn't long before the somewhat whimsical tone of many scenes becomes troubling given how much of this non-comformist parenting plays like child abuse. 
Tiny little Jeanette (Chandler Head, wonderfully affecting) is hospitalized from burns from cooking alone and handed a real knife by her father to help her feel safer afterwards (!!!) claiming that it will protect her from demons. Eventually the family settles down albeit in their own peculiar unsettled way in a house with no electricity or running water.
The film's series of abuses become more literal via the introduction of a miserable grandmother (dependable character actress Robin Bartlett) who may or may not have sexually abused Jeanette's father. Late in Jeanette's teenage years Brie Larson joins the flashbacks to take over from the child actors who've been playing her; with each jump in age she (and, by extension, the audience) gets justifiably angrier.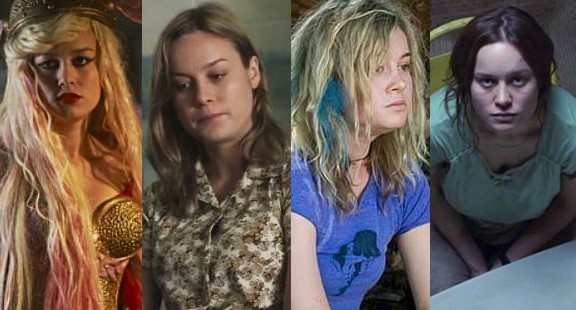 It's always tough for actors to follow-up an Oscar performance. Brie Larson's 2017 hasn't been all that spectacular (see also: Kong Skull Island and Free Fire) but it's easy to see why The Glass Castle was an attractive option for her first leading role post-statue. The actress has proven herself especially adept at navigating the fault lines within families and troubled homes. She was inarguably charismatic as the adventurous teen dealing with her mother's multiple personalities in the Showtime series The United States of Tara (2009-2011). She proved she could carry a film with the terrific foster-home drama Short Term 12 (2013) in which her character helped shelter kids who'd suffered emotional and sexual abuse. After that breakthrough she won the Oscar for Room (2015) as a young mother who'd been kidnapped as a teenager and was struggling to raise her own child in a tiny shed.
In short Jeanette Walls is already a perfect 'Brie Larson Role' on paper. What's more it gives Larson a second combat round with Woody Harrelson as her estranged screen father; they previously worked this tetchy dynamic to surprising effect in the little-seen cop drama Rampart (2011). Larson does fine work showing the cracks in Jeanette Walls glamorous adult self. She's big-city charming but there's a barely perceptible twang in her voice and the composure is so stiff it's obviously its own emotional armor. Even before the flashbacks, Larson clues us in that this is a woman whose lived her whole life in utter chaos and is always guarded as a result.
That innate chemistry and skill of Larson & Harrelson are a boon to the movie but don't quite solve its central problem. It's all very tricky material to navigate. Watt's artist mother never comes into focus and Harrelson is trapped within the movie's contradictions.
Writer/director Destin Cretton (Short Term 12) gives Harrelson's father the opening voiceover but that's movie language for centering you within a film's point of view. Cretton's humanistic impulse is (admirably) towards healing but this film's final redemption is too typically movie-full and thus cleansing. The father's bullying ways may be questioned vocally within the movie — particularly in the teenage sequences — but his spirit lingers even once Jeanette has moved on, and not malevolently. Child abuse is a serious demon that can't be so easily exorcized. The Glass Castle makes the shattering mistake of both romanticizing and condemning it.