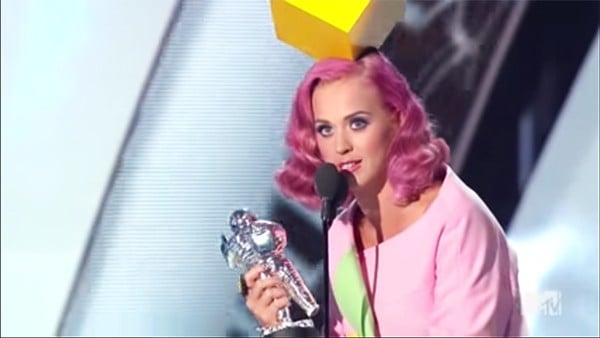 MTV president Chris McCarthy is overseeing an overhaul of the television cable network geared to making it more relevant to the prevailing zeitgeist, which includes a face-lift for its signature Video Music Awards trophy in order to make it gender neutral.
The 42-year-old McCarthy, who took over MTV in late 2016, recently explained the decision to the New York Times:
Mr. McCarthy also incorporated TV into the annual movie awards and made the acting categories gender neutral. Likewise, when the Video Music Awards are handed out next month, winners will walk away with a trophy that will now be called the Moon Person — not the Moonman.
"Why should it be a man?" Mr. McCarthy said. "It could be a man, it could be a woman, it could be transgender, it could be nonconformist."
Mr. McCarthy is also developing a show called "We Are They," a seemingly by-the-numbers reality show that will focus on young people's coming-of-age moments (going to college, first relationships) with a twist that all of those featured will be gender-nonconforming.
The iconic image of an astronaut holding an MTV flag planted in moon soil, echoing the Apollo landings, became synonymous with the music-themed channel in its early years and provided the basis for the VMA statuette first awarded in 1984.
This year's edition will be hosted on August 27th by multiple-time winner Katy Perry, who seemingly foreshadowed the gender shift in a teaser in which she declared herself a "moonwoman":
Introducing your MOONWOMAN. Brace for impact! August 27th on @MTV @VMAs pic.twitter.com/WJsIYq7WiM

— KATY PERRY (@katyperry) July 27, 2017