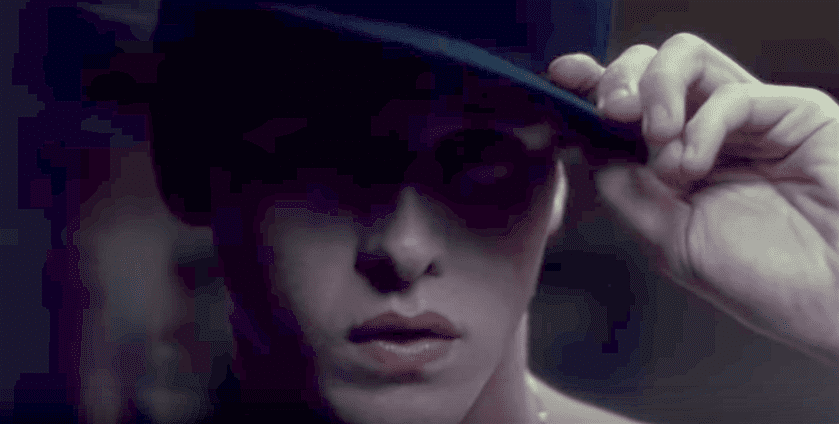 'I can't see you,' potential hook-ups keep telling him as he cruises them online from his dark room. Could he turn on a light? Frankie, this Brooklyn teenager in the dark, begrudingly obliges still trying to shield himself with a baseball cap. He takes endless torso and body-part selfies. They're revealing but only of his flesh, depersonalized thirst traps for the older men he cruises. Some people don't want to seen.
Or aren't ready to be.
Which is not to say that BEACH RATS, the stunning new indie which just hit theaters, is a traditional coming-out drama.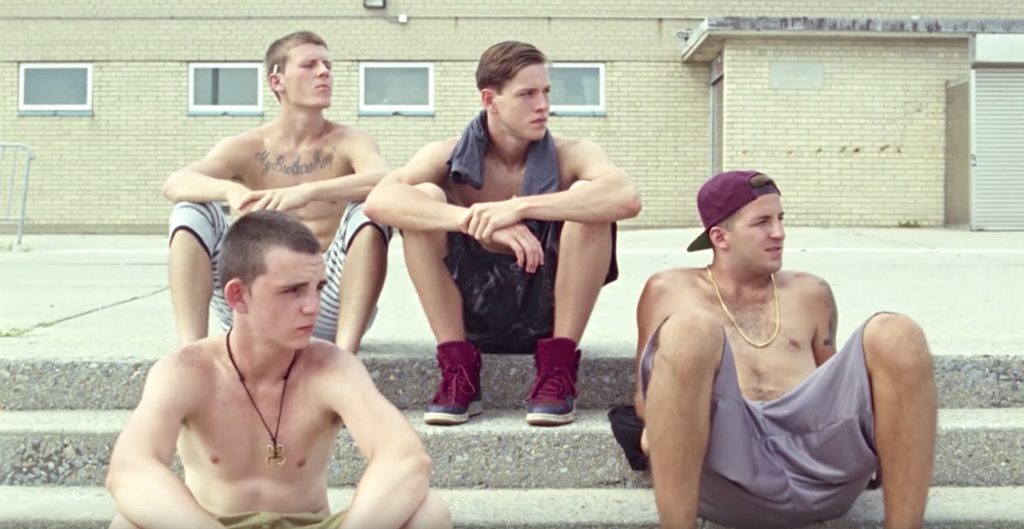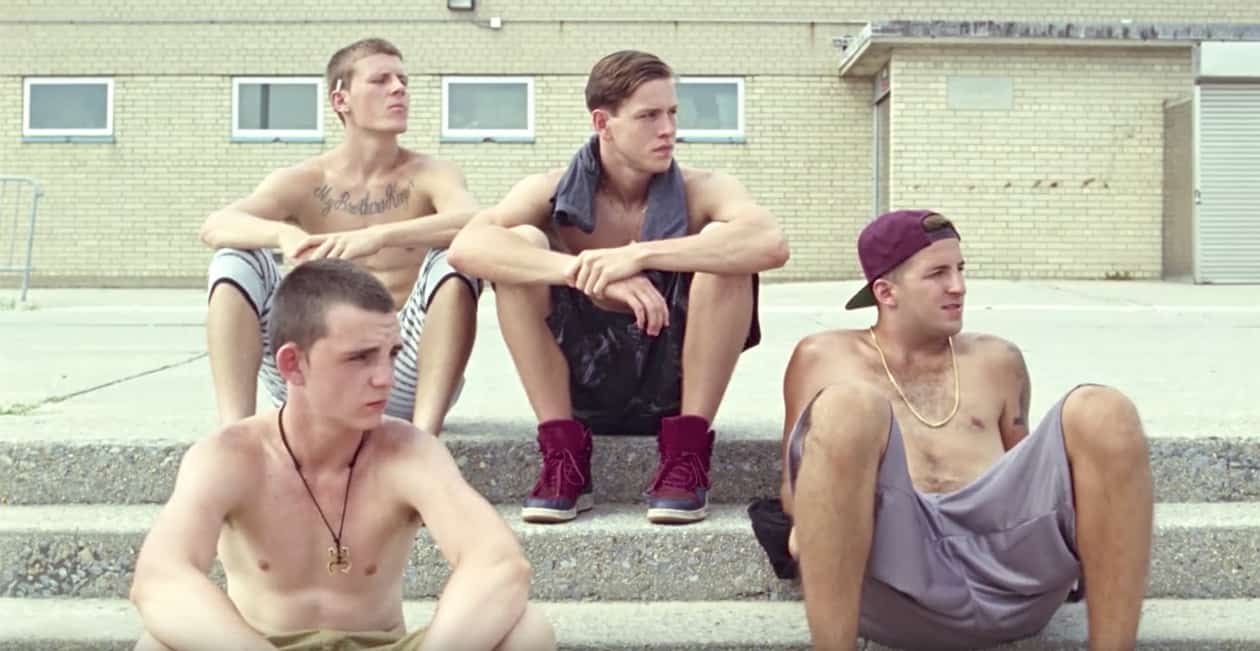 Director Eliza Hittman's sensual and gritty drama, isn't about the closet except as just another manifestation of toxic masculinity culture. It's not even about how this young man might free himself by walking right out. Hittman, who won the Best Director prize at Sundance is too sophisticated to spell these basics out for us. She leaves the traditional concerns to the audience and queer audiences will be familiar enough to fill in the blanks. We're left to agonize over his self-imprisonment, projecting our own 'it gets better' stories onto her alternately beautiful and disturbing grainy images.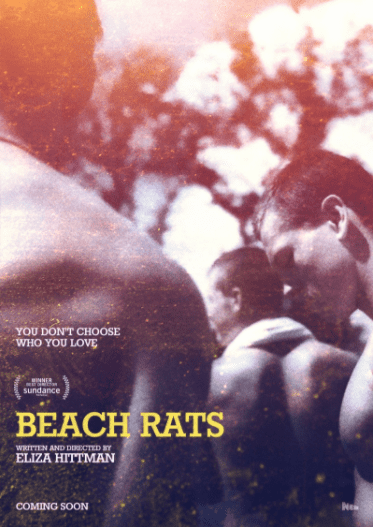 The teenager is free, after all, to roam about wherever he wants. And roam he does… if not out of the closet. His family is frustrated that he's never home. His delinquent friends don't care where he goes when he's not with them at the beach. His new girlfriend (Madeline Weinstein) chalks his frequent disappearing acts up to the simple fact that he's basically a dick. But she doesn't know what he's doing with his.
In between bouts of cruising Frankie makes self-conscious but evasive stabs at revealing his truer self to friends and girlfriend with hypothetical conversations about gay men. Unsurprisingly they're not receptive but he keeps trying, even when it puts another gay man in danger. All this self-denial and cultural homophobia comes with a heavy price… though it's never fair who ends up paying it.
You can feel the film's inexorable march toward tragedy despite of  — no because of — the ghostly wandering of Frankie through his own life.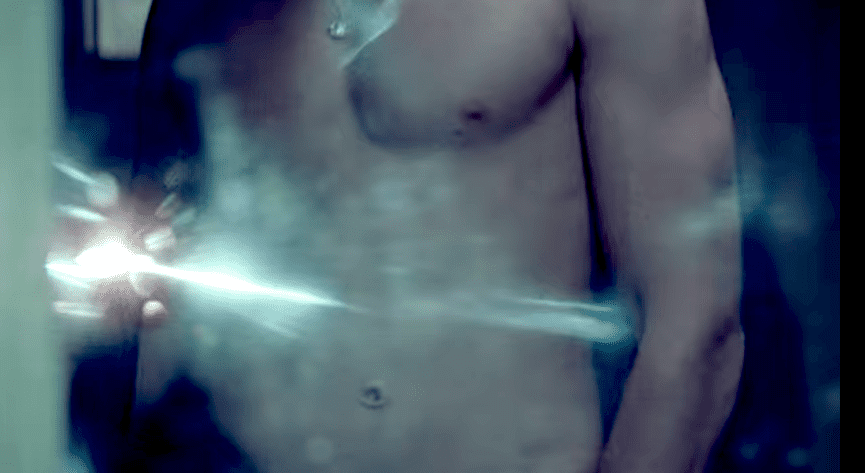 Beach Rats isn't a comfortable watch but always a compelling one. Though the cinematography, editing and direction are all noteworthy, the film's most enduring legacy may well prove to be the introduction of Harris Dickinson. He's so natural onscreen that he barely seems to be acting. That's true whether he's working in dialogue scenes, with just his naked body in sex scenes, or even while doing nothing other than staring at a screen or the ocean in tight closeup. It's the kind of inarguable charisma that leads straight to movie stardom. Despite his character's inarticulate nature, everything is always there, clouding and coloring that versatile sun-freckled face. Dickinson can look like an entirely different person from one shot to the next — fragile, tough, needy, callow, lustful, sad, you name it —  as emotions cloud or color Frankie's skin, whether or not he wants them to. Dickinson and Hittman hypnotically tell you everything you need to know about this tragic teenager even though the teen himself would be mortified to know it.
"I don't really know what I like," Frankie tells a potential hookup early in the movie. He's lying, of course, but it rings true because he believes it. He can see the carnality of his own body as he snaps each selfie but he can't yet see himself.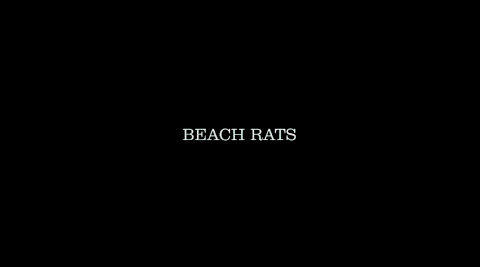 Beach Rats is now playing in select cities with more to follow.