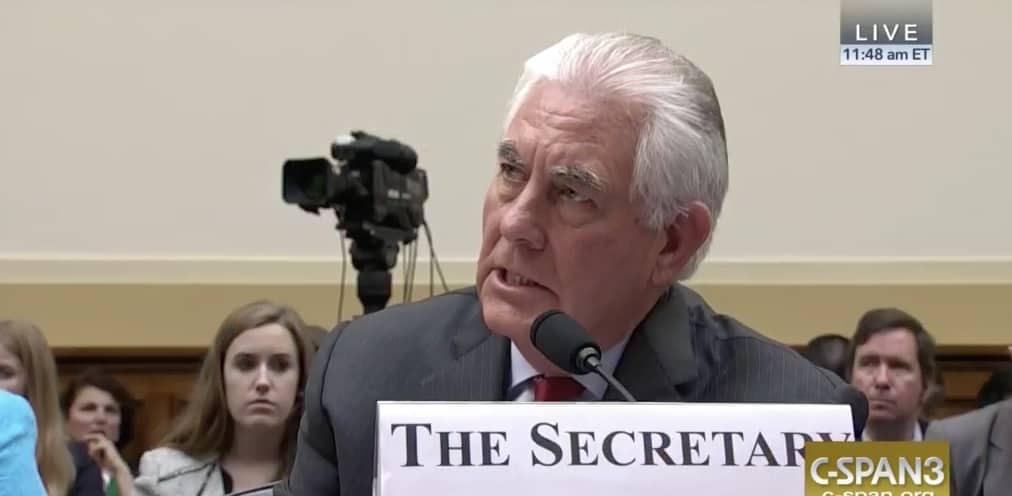 The U.S. State Department under Rex Tillerson is considering changes that would scrub the words promoting a "just, and democratic world" from its mission statement, according to the Washington Post.
The current mission statement:
"The Department's mission is to shape and sustain a peaceful, prosperous, just, and democratic world and foster conditions for stability and progress for the benefit of the American people and people everywhere. This mission is shared with the USAID, ensuring we have a common path forward in partnership as we invest in the shared security and prosperity that will ultimately better prepare us for the challenges of tomorrow."
Former senior State Department officials from both parties told me that eliminating "just" and "democratic" from the State Department's list of desired outcomes is neither accidental nor inconsequential.
"The only significant difference is the deletion of justice and democracy," said Elliott Abrams, who served as deputy national security adviser for global democracy strategy during the George W. Bush administration. "We used to want a just and democratic word, and now apparently we don't."
The mission statement is important because it sends a signal about American priorities and intentions to foreign governments and people around the world, said Abrams, who was considered by Tillerson for the job of deputy secretary of state but rejected by President Trump.
Is this disturbing to you?