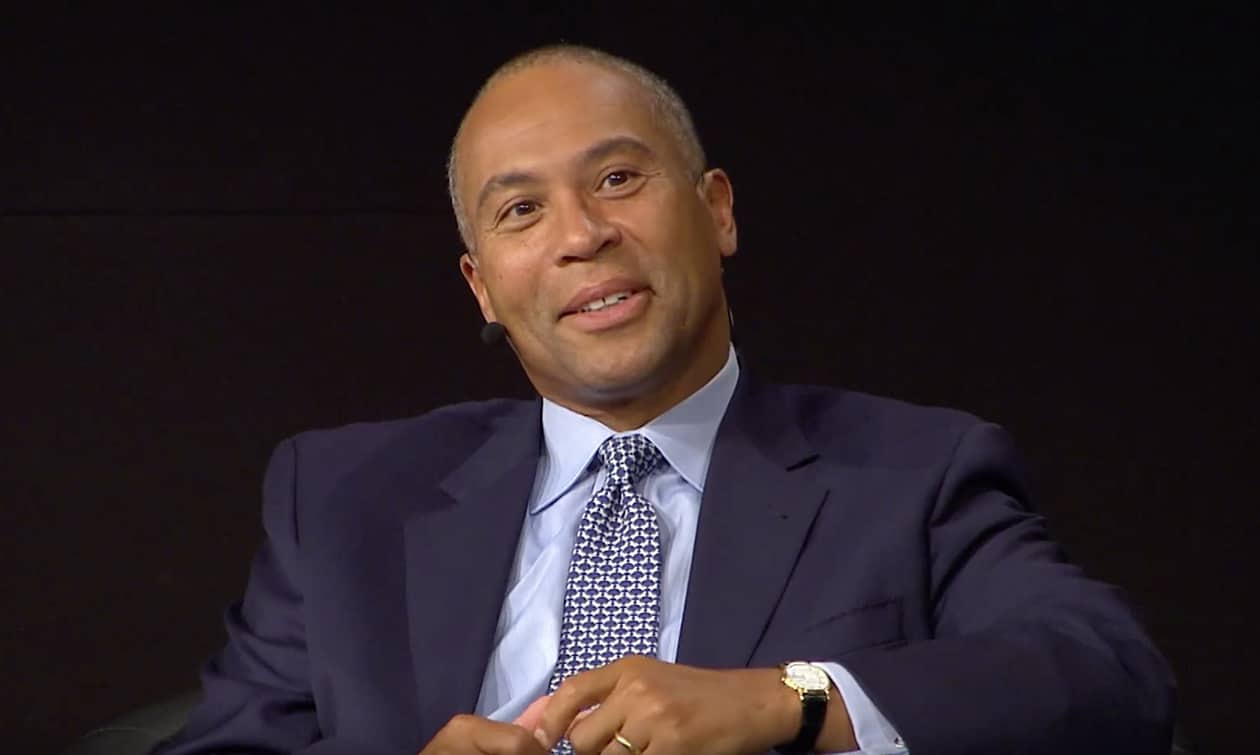 Barack Obama and his inner circle are urging former Massachusetts governor Deval Patrick to run for president in 2020, according to Politico:
Obama strategist David Axelrod has had several conversations with Patrick about running, and eagerly rattles off the early primary map logic: small-town campaign experience from his 2006 gubernatorial run that will jive perfectly with Iowa, neighbor-state advantage in New Hampshire and the immediate bloc of votes he'd have as an African-American heading into South Carolina.
Valerie Jarrett, Obama's close adviser and friend, says that a President Patrick is what "my heart desires."
David Simas, Obama's political director in the White House and now the CEO of his foundation, used to be Patrick's deputy chief of staff and remains perhaps his biggest fan on the planet.
Obama himself—who is personally close to Patrick, and counts him among the very small group of people whom he thinks has actual political talent—has privately encouraged him to think about it, among others.