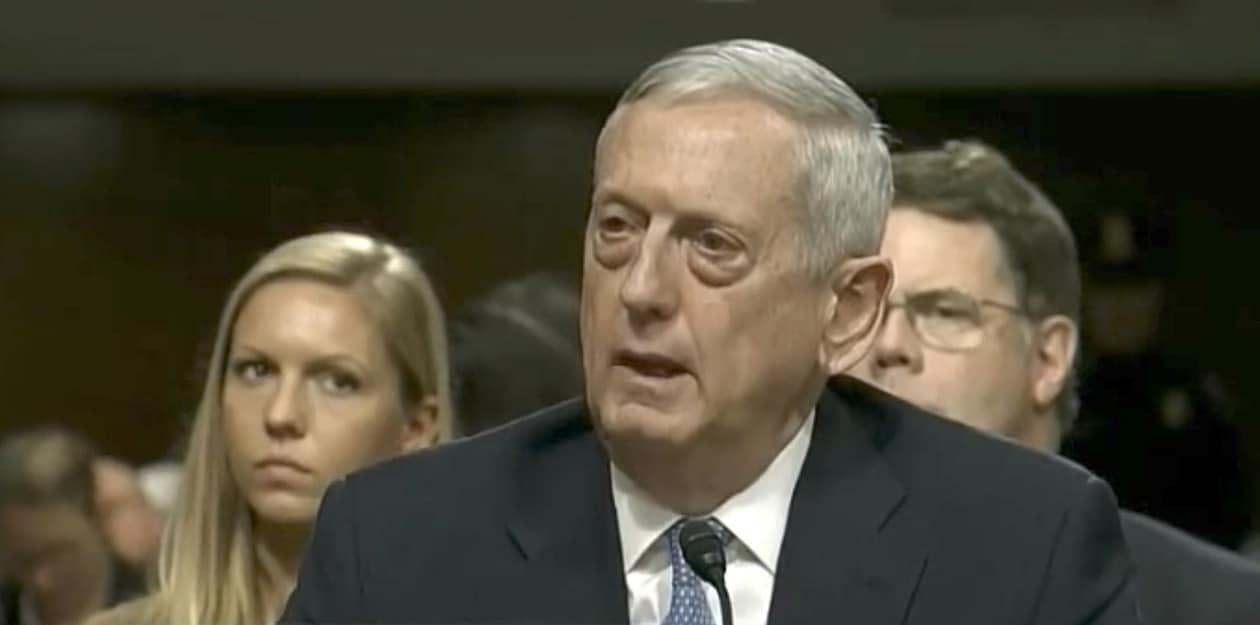 Trump's ban on transgender military service is getting closer to reality, according to reports that it was approved by the White House Counsel's office on Friday evening.
Approved by Trump, the new policy is expected to be now delivered into the hands of Defense Secretary Jim Mattis (above), who has been quiet on the issue with approximately 15,000 trans service members under his command.
After his review, Mattis is expected to order a deliberate implementation by the Pentagon, which could take a period of time.
Though the policy—called "A Guidance Policy for Open Transgender Service Phase Out"—has not yet been made public, sources familiar with the planning said it would encourage early retirement, usher out any enlisted personnel after their contract is up, and would fire trans officers up for promotion. Basically, said a source, "the administration wants to get rid of transgender service members as fast as they can."
No one yet knows what will happen to the service members currently fighting in combat. The new policy does allow trans service members to continue serving but apparently does not offer any protection from harassment or other efforts to get them to quit.
56 retired admirals and generals said the ban would hurt military readiness in a statement published last week.
In true Washington form, the 56 were answering a letter from another group of 16 retired generals that said Mr. Trump's proposed ban was necessary "to save the culture and war-fighting capacity of the U.S. military."
The White House has still not put forward a serving general or military adviser to publicly back Mr. Trump's assertion. Defense Secretary Jim Mattis has been quiet on the topic, and Gen. Joseph F. Dunford Jr., the chairman of the Joint Chiefs of Staff, said the military was not kicking out any service members until the White House sent specific guidelines. The commandant of the Coast Guard, Adm. Paul F. Zukunft, said on Tuesday that he would continue to support transgender troops under his command.