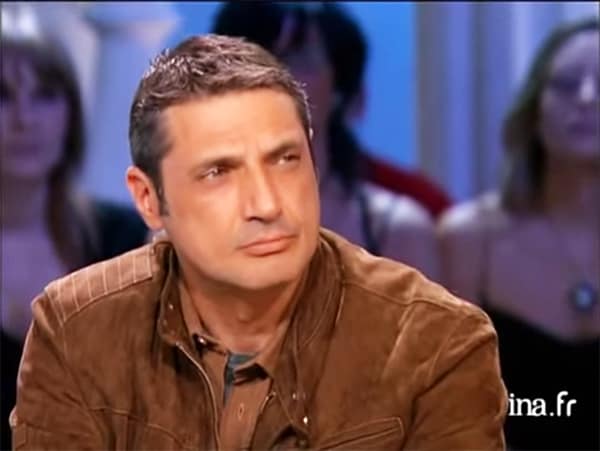 Antonio D'Amico spoke up recently with his misgivings about the forthcoming Ryan Murphy television project The Assassination of Gianni Versace: American Crime Story, which will depict the infamous murder of the iconic fashion designer at the hands of serial killer Andrew Cunanan.
D'Amico, now 58, was Versace's lover of 15 years when the murder occurred, and will be played by Ricky Martin in the series, which does not air until 2018 but has attracted plenty of buzz due to its casting, which also includes Penelope Cruz as Versace's sister Donatella and Darren Criss as Cunanan, as well as the sensational subject matter.
Ricky Martin recibe críticas por su actuación en American Crime Story. Más detalles en https://t.co/crYfYwTdQt https://t.co/X7CqaE16fU pic.twitter.com/aqGCXJ1P8n

— UP! Cotilleo (@upcotilleo) August 1, 2017
Several photos have already been teased from the filming, and D'Amico, who was not consulted for the series, took particular exception to one, he told The Guardian:
"The picture of Ricky Martin holding the body in his arms is ridiculous," he said, adding that it was like looking at a mimic of Michelangelo's Pietà, which depicts the body of Jesus in the arms of his mother after the crucifixion. "Maybe it's the director's poetic licence, but that is not how I reacted."
D'Amico says the tragedy of his lover's murder on 15 July 1997 tipped him into a deep and long depression. Even now he will only briefly discuss it. Versace, who was 50 when he died, was killed shortly before 9am as he returned to his Ocean Drive home after buying a newspaper at a nearby cafe. D'Amico was drinking coffee on the veranda close to the mansion's entrance when he heard the shots.
"I felt as if my blood had turned to ice," he said. He and Versace's butler went outside to investigate.
"The house had stained glass windows so we couldn't see what had happened from inside, so we had to open the gate. I saw Gianni lying on the steps, with blood around him. At that point, everything went dark. I was pulled away, I didn't see any more."
Just days before, Versace had celebrated the successful launch of a collection at a show in Paris. He was shot by Andrew Cunanan, a 27-year-old gay man who had murdered at least four other people in a three-month killing spree before turning up at the fashion designer's home. After a huge manhunt, the body of Cunanan was found eight days later in a Miami houseboat. He had apparently shot himself with the same gun that killed Versace.
D'Amico also expressed reservations about a scene, described by Martin, in which Versace refuses to hold hands with his longtime lover in front of the paparazzi; he says that Versace had always lived openly with him.
While D'Amico will not be watching the series — "so much has been fictionalised [and] unfortunately Gianni died, unfortunately this guy killed him, unfortunately it happened: but now, let it drop" — he expressed that he was open to being contacted by Martin for insights into portraying him in the role. He started a new relationship only nearly a decade after the tragedy, which haunted him still, but his affection for Versace remains:
"Sincerely, after two decades, I will always be connected to Gianni as a person I loved for more than 15 years," D'Amico said.
"But today, I am a different person … the world continues to go around … You can look back at the past until a certain point, [but] then you need to look ahead to the future."