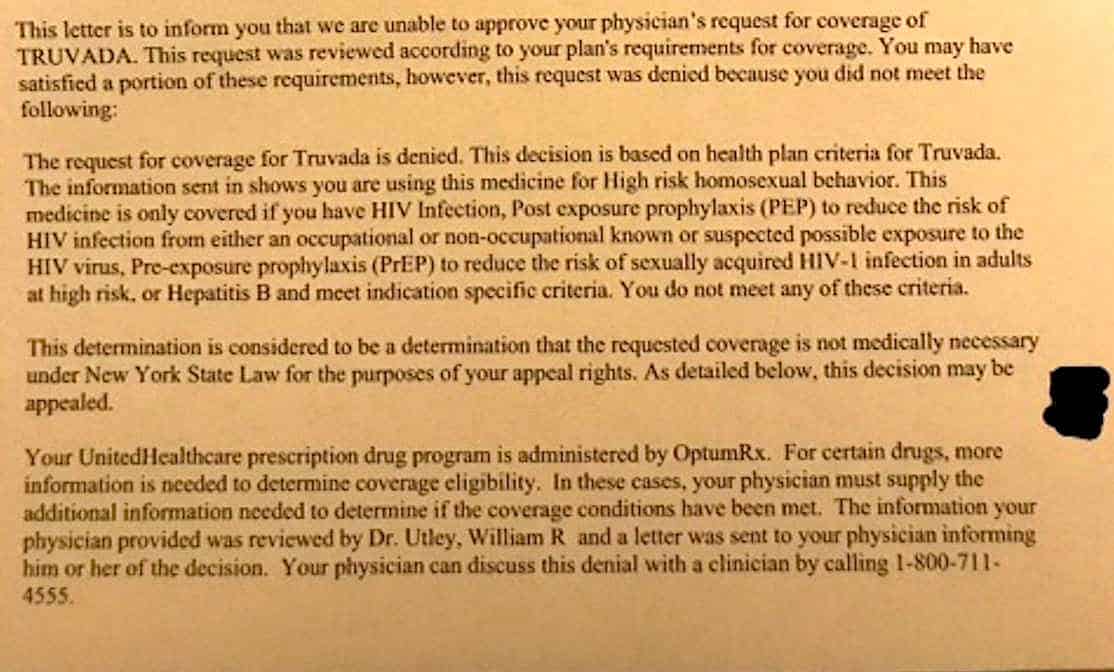 United HealthCare denied the PrEP drug Truvada to a gay man because "the information you sent in shows you are using this medicine for high risk homosexual behavior" according to a notice posted to a Facebook group for HIV awareness, Raw Story reports:
The insurer tells the man his plan covers Truvada only if used to treat HIV infection, reduce the risk from possible HIV exposure or potential HIV exposure for certain high-risk patients – but the man was told he didn't fit any of those criteria.
The letter claims the decision falls under New York state law governing health care coverage — but HIV activist Jeremiah Johnson said that's not true.
This was a malicious attempt to discourage PrEP (pre-exposure prophylaxis) uptake by people who need it most," said Johnson, of the Treatment Action Group.
The denial was reportedly appealed by the man's doctor and the man was given coverage, but the incident has alarmed HIV prevention advocates.
"An HIV activist group sent a letter to the New York health commissioner about the matter, and included a petition to sign on."