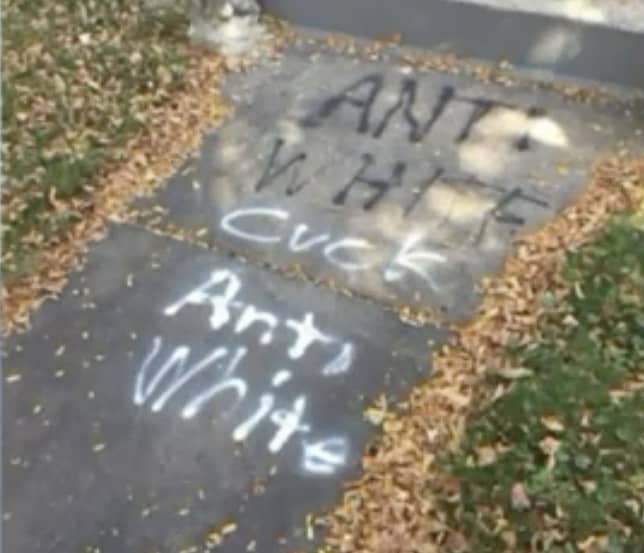 A gay Chicago couple's home was targeted by a vandal who sprayed "anti white cuck" in graffiti on their sidewalk.
However, Jeff Zacharias said  he's not anti-anything. In fact, quite the opposite.
"We are an openly gay couple, and I think it's important to be out and proud about a variety of things, and I think in our political climate it's even more important to show people that we won't be quiet," Zacharias said
The family fought back, posting their own signs saying "hate has no home here" before cleaning up the graffiti.
"I think it was very healing to get rid of it, but I think it was, it's still on our mind," Zacharias said. "It's very scary; we feel real uneasy tonight."
The couple, who has a college-age daughter, also has a sign in their yard that reads "Here we Believe Love is Love, No Human is Illegal, Black Lives Matter, Science is Real, Women's Rights are Human Rights, Water is Life, Kindness is Everything."
That sign was defaced as was another on their block that said "Black Lives Matter".
Said Zacharias to CBS Chicago:
"There's a lot of old trauma that comes up for us. I've run the gamut today from being really angry, to being scared, and just put the signs back in our yard and up our efforts to resist even more. We're going to keep fighting for people who are disenfranchised and disempowered, and not allow bullies to win. The fact that the signs were destroyed just makes me know that they need to be there."
Watch a report from CBS Chicago:
And WGN: