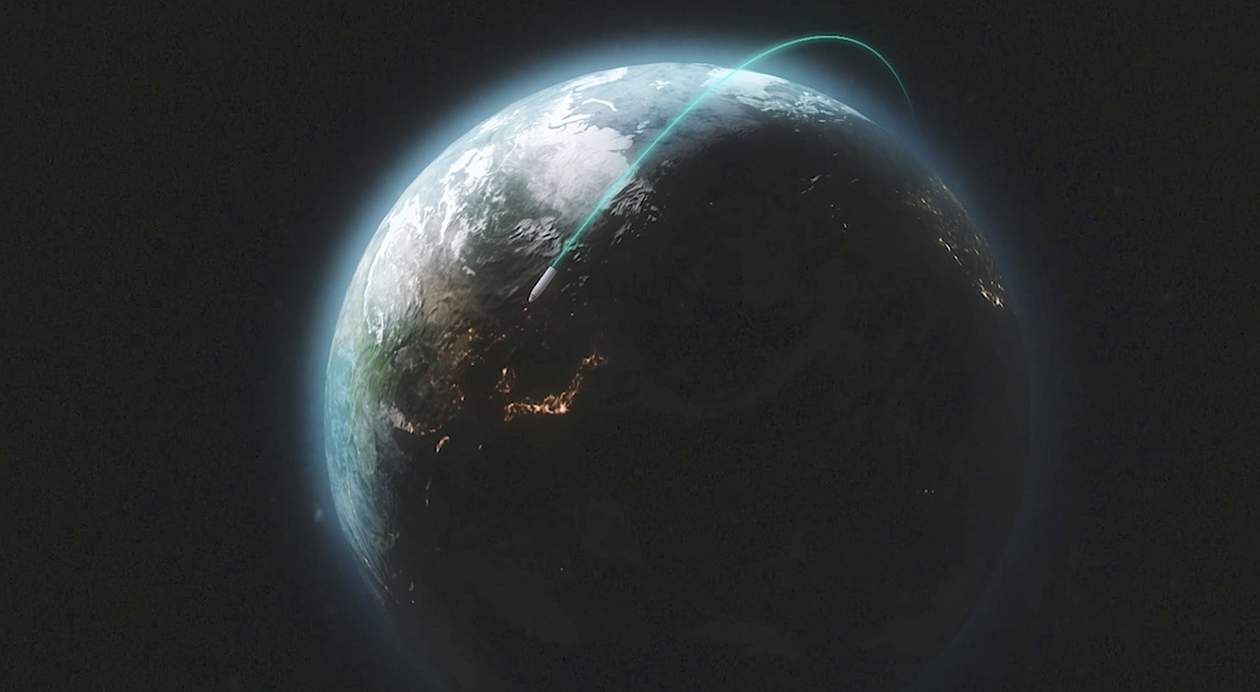 Elon Musk laid out a set of ambitious plans on Thursday for a vehicle he has dubbed the Big Fucking Rocket (BFR). The massive spaceship will not only ferry people around on Earth in minuscule amounts of time compared to modern jet travel. It will one day in the not too distant future (2024, to be exact) ferry humans to a colony on Mars.
In a promotional video, SpaceX says the BFR will be able to fly into the planet's orbit and travel with a maximum speed of 27,000kmh. It says a flight from Hong Kong to Singapore would take 22 minutes; London to Dubai 29 minutes; and London to New York 30 minutes.
Watch:
Away from Earth, Musk believes the BFR will be used to ferry people to Mars. He has predicted that the first test launches will take place in 2022 and then have four of the craft flying to Mars by 2024. It's an ambitious plan with a tight timeline, but Musk says he is going to focus the majority of SpaceX's resources on the project and "cannibalise" its Falcon rockets.
The BFR, although not under that codename, was first announced by Musk last year under the guise of the Interplanetary Transport System. Since then, Musk has toned the project down, reducing the number of rockets it has. The BFR will have 31 Raptor engines, weigh 4,400 tons and have a liftoff thrust of 5,400 tons. Importantly, Musk claims it will be relatively cheap as it is planned to be fully reusable (the current Falcon 9's are only partially reusable).
Musk told the audience that the BFR should be ready for a cargo mission by 2022 and a manned mission in 2024.
Here's the longer presentation.
Watch: