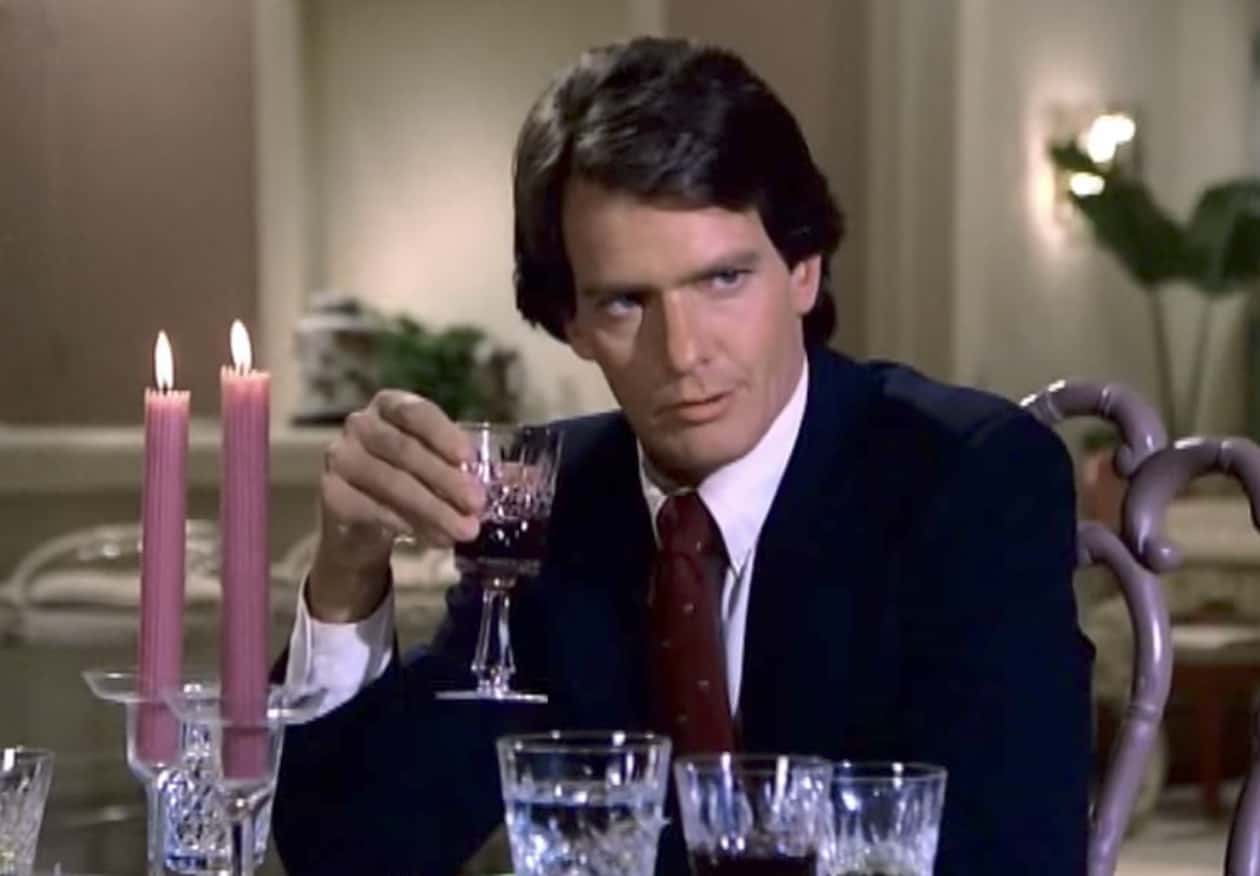 Gordon Thomson, who played villainous Adam Carrington on the '80s ABC hit Dynasty, has come out as gay.
Thomson spoke at length with Tim Teeman at The Daily Beast:
"It's not something I've ever announced," he says of his sexuality. "I'm assuming that people know, and now that I'm my age that's fine. I don't go out of my way because it's my generation, I think. I'm probably as homophobic as any gay man alive because of my background."
Thomson was born and raised in Ottawa, studied English at McGill University in Montreal, and before Dynasty had done stage work (Jesus in Godspell, Love's Labour's Lost), as well as daytime soap (Ryan's Hope). He was a very young-looking 37 when he got the role of Adam Carrington, who was supposed to be in his mid-twenties.
"When I was growing up it [homosexuality] was a crime, and then classified as a mental illness. It was not until Pierre Trudeau was prime minister of Canada when I was 23, 24 years old, did it cease being a crime, and it was not until I was nearly 30 that it stopped being classified as a mental illness in the U.S. So you're dealing with that. And the shame, the breathtaking lack of self-esteem, has only just begun to seep out of my soul."
Really, this reporter says, because that sounds like an awfully long time of feeling bad about oneself.
"Oh yes, absolutely, absolutely," Thomson replies quietly.
Thomson also talks about life in the closet as a Hollywood actor, how Dynasty treated gay characters (Steven Carrington), what he thinks of the upcoming reboot ("utter sh*t), and why he never wants to have a partner.