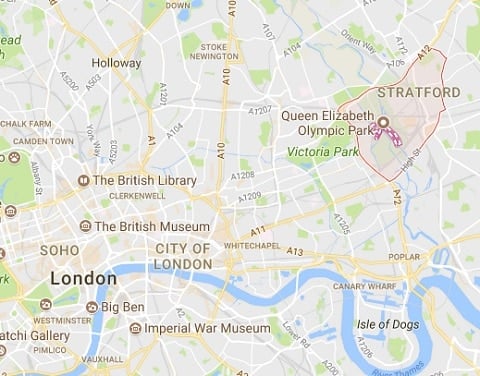 A court in London has ruled that a gay couple taunted by neighbors with insulting chants should consider the homophobic lyrics to be "satire."
Nick Fiveash and his partner had alleged that neighbors performed the song last August in an effort to offend the couple following an argument.
Absolutely repulsive – I suggest we all protest https://t.co/XLU7bajoRs

— Will Young (@willyoung) August 25, 2017
The chant included the lyrics:
"Well you are a fairy, you're friends call you Mary/Well you are a fag you dress up in drag.
"You knit and you sew, you tie things with bows/Cos that's what you do when you are a fag fag fag.
"Well you are a fairy, you're friends call you Mary / You spend time in jail but you don't find it scary / Cos that's what you do when you are a fairy fairy fairy."
According to the Independent, Fiveash said the situation arose when he complained to new neighbours Olivia Still and Nick Stott about noise levels.
So incredibly touched by support after @PinkNews report regarding @cpsuk & court system – thanx @AlisonMoyet @willyoung @missmcollins & all pic.twitter.com/f8pdUerHuw

— Nick Fiveash (@NickFiveashPR) August 25, 2017
Last June Stratford Magistrate's Court found Still and Stott not guilty of "using threatening, abusive, and insulting words to cause alarm and distress" because the song is "satirical" and not "homophobic."
Following the verdict, Fiveash wrote to the Crown Prosecution Service (CPS) requesting an appeal on the grounds it is in the public interest.  The CPS refused to appeal because intent could not be proven. It noted that the verdict was in part because Fiveash began recording the song on his phone "before the offensive lyrics began."
Fiveash has said that the refusal to recognise what happened as homophobic is a demonstration of the difficulty for LGBT people to report hate crimes.
"It just feels like they keep changing the goalposts and just won't accept responsibility," he said. "We're going round and round in circles. This has been a horrific event and even though we were fortunate not to be physically hurt, the mental stress has been unbearable."
His local Member of Parliament Rushanara Ali has since intervened in the case, sending a letter to the CPS requesting it reconsiders the verdict. The letter reads in part:
"I fully agree with Mr Fiveash that it would be right for the CPS to appeal this verdict and the case should be reviewed by a higher court. I believe it would be in the public interest to ensure that these types of incident are taken seriously and no tolerance is given to outright homophobic and discriminatory behaviour."
However, a SPC spokesperson told the Independent:
"Following an investigation by the Metropolitan Police, the CPS considered the case in accordance with the Code for Crown Prosecutors. It was determined there was sufficient evidence to provide a realistic prospect of conviction and that it was in the public interest to prosecute.
"The two defendants appeared at Stratford Magistrates' Court charged with using threatening or abusive words or behaviour likely to cause harassment, alarm or distress, contrary to section 5 of the Public Order Act 1986. After a trial both were found not guilty by the Court and there are no grounds upon which to appeal the decision.
"The case was recorded as a homophobic hate crime and we are satisfied that the case was handled in accordance with our policy on prosecuting such crimes."
Survey results recently released by Stonewall show that the number of attacks on LGBT people in the UK has increased by nearly 80 per cent in the past four years. The survey also reveals that four in five LGBT people who experienced a hate crime or incident in the previous 12 months had not reported it to the police.