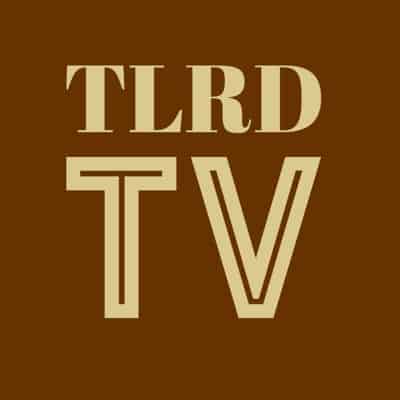 JON HUNTSMAN. Trump's nominee for ambassador to Russia says "no question" Moscow meddled in election.
SHOCK-AND-AWE TACTICS. Details on Robert Mueller's raid on Paul Manafort's home: "The moves against Mr. Manafort are just a glimpse of the aggressive tactics used by Mr. Mueller and his team of prosecutors in the four months since taking over the Justice Department's investigation into Russia's attempts to disrupt last year's election, according to lawyers, witnesses and American officials who have described the approach. Dispensing with the plodding pace typical of many white-collar investigations, Mr. Mueller's team has used what some describe as shock-and-awe tactics to intimidate witnesses and potential targets of the inquiry."
FOLLOW THE MONEY. Robert Mueller probably has Trump's tax returns: '"Mueller would be engaged in malpractice if he didn't" already have access to the president's tax returns, a member of Congress on one of the congressional committees looking at Russia's interference in the 2016 presidential election told me.'
JAMES CORDEN. Apologizes for kissing Sean Spicer at the Emmys.
HALLOWEEN IN NEW ORLEANS. NOLA is the best place in the country to celebrate Halloween and here's a great contest that can help you and a friend or significant other to get there (and it ends tomorrow).
NO. I WOULD NOT. Hillary Clinton says she won't rule out challenging legitimacy of 2016 election.
MICHAEL COHEN. Senate Intel Committee cancels meeting with Trump lawyer because he talked to press: "The committee will now subpoena Cohen, a source with direct knowledge of the matter told NBC News. By mutual agreement, according to the source, neither lawmakers nor Cohen's camp were to speak to reporters about the testimony. Committee staffers were upset when Cohen circulated a statement prior to the meeting that included a blanket denial of collusion with Russia."
TOAST. Trump, who says he never drinks, appears to drink wine at UN reception. 'Trump took one sip from a wine glass after leading a toast to the "great, great potential" of the U.N. He immediately handed the glass to an aide as he took a seat. Trump was also seen taking a sip after toasting with several people at his table.'
WATCH: Pres. Trump gives a toast to "the potential" of the UN during a UN luncheon Tuesday. https://t.co/WQLWAAa5P2

— NBC Nightly News with Lester Holt (@NBCNightlyNews) September 19, 2017
HANDSHAKE OF THE DAY. Jimmy Kimmel mocks Trump and Melania's love language:
https://youtu.be/JaowXxoV4fs
TATIANA MASLANY. The Orphan Black star wore a pin to the Emmys showcasing her support for the LGBTQ community and others targeted by oppression: 'While many celebrities wore blue ribbons in support of the ACLU, Maslany's pin was a departure, but with many of the same goals. Maslany was supporting GLAAD's Together Movement, which aims to fight discrimination of all kinds and help women, Muslims, immigrants, LGBTQ people, and others targeted by oppression. "The ampersand represents the power of our voices together,"the movement's website reads. "We must stand in unity and resist the forces that seek to divide us. All of us. Because no one is just one identity, and many of us are under attack."'
Join @tatianamaslany and the Together movement and get the pin at https://t.co/dBUqg2KN3a #Emmys pic.twitter.com/Tkq2or6koZ

— GLAAD (@glaad) September 18, 2017
SAN DIEGO. Man who attacked gay couple at Hillcrest grocery store sentenced to probation: "Teeno Hermoso Amparano previously pleaded guilty to hate crime and battery charges stemming from the attack on Sept. 9, the City Attorney's Office said. The married couple was shopping at Whole Foods when Amparano punched and kicked the two men, threw rocks at them and struck one of them with a shopping cart, making homophobic and racist comments all the while, prosecutors said. Both victims were hurt in the assault."
BRAZIL. Judge rules to allow gay conversion therapy: 'Waldemar de Carvalho, a federal judge in the capital of Brasília, overruled a 1999 decision by the Federal Council of Psychology that forbade psychologists from offering widely discredited treatments which claims to "cure" gay people.'
CHARLIE PUTH. Shirtless for HERO magazine.
SCARE OF THE DAY. Sarah Paulson on American Horror Story: Ellen.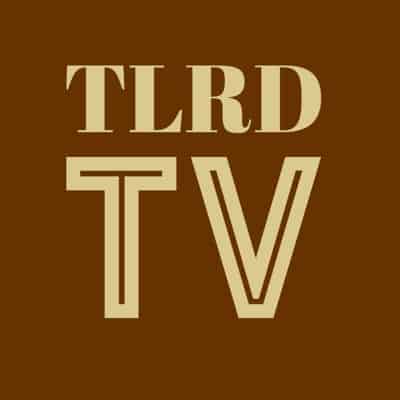 SHILL OF THE DAY. James Franco for Coach cologne.
https://www.youtube.com/watch?v=geipL8anDcg
AWFUL CAMPAIGN AD OF THE DAY. Democrat Daniel Helmer, who is challenging Republican Barbara Comstock in Virginia.
https://www.youtube.com/watch?v=CDfhFfKSohc
TOO HOT TUESDAY. L.A.-based artist Devin Harrison.
https://www.instagram.com/p/BYCanVtAHo5/?taken-by=devinwesleyy
https://www.instagram.com/p/BXmJXhsAjHg/?taken-by=devinwesleyy
https://www.instagram.com/p/BTw9mHKgyPZ/?taken-by=devinwesleyy