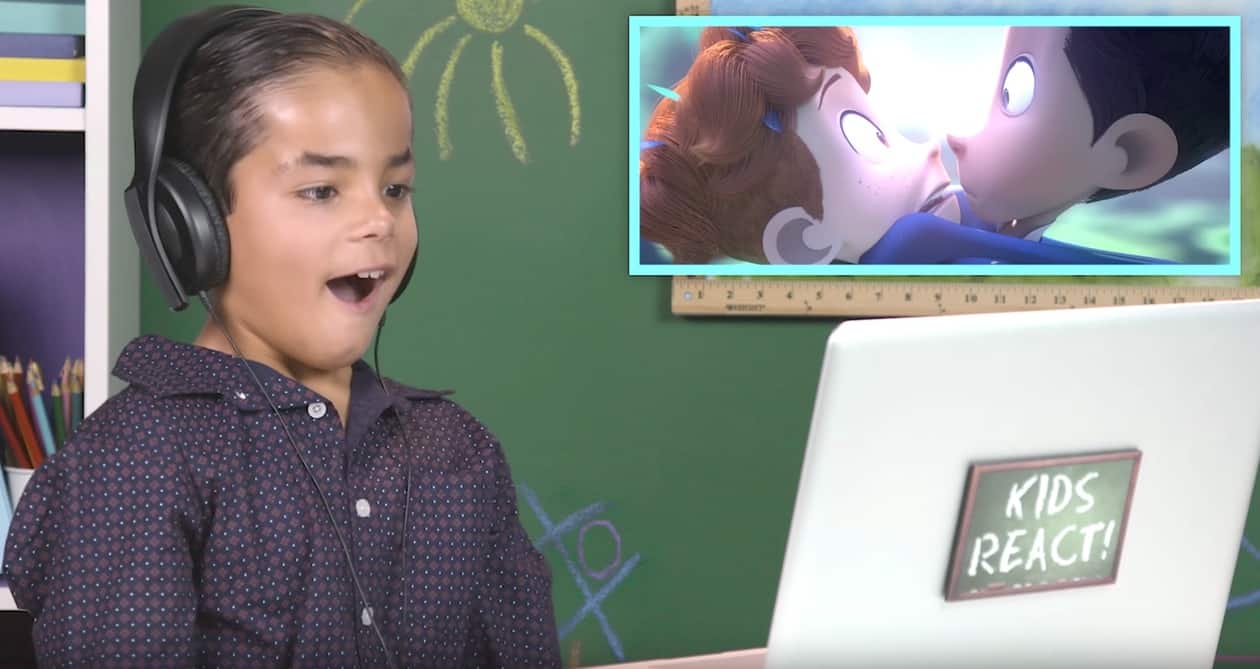 The gay animated short film In a Heartbeat, about a young boy who crushes on another boy and is outed by his own heart, is a certified viral hit – it's already been viewed more than 29 million times.
It's such a phenomenon that a video of elders reacting to In a Heartbeat has already been viewed more than 5 million times. And a video of the animators reacting to the elders reacting has more than a million views.
And here's a video, finally, of kids reacting to the saccharine cartoon.
Is there anyone left who hasn't reacted to this video?
Watch: