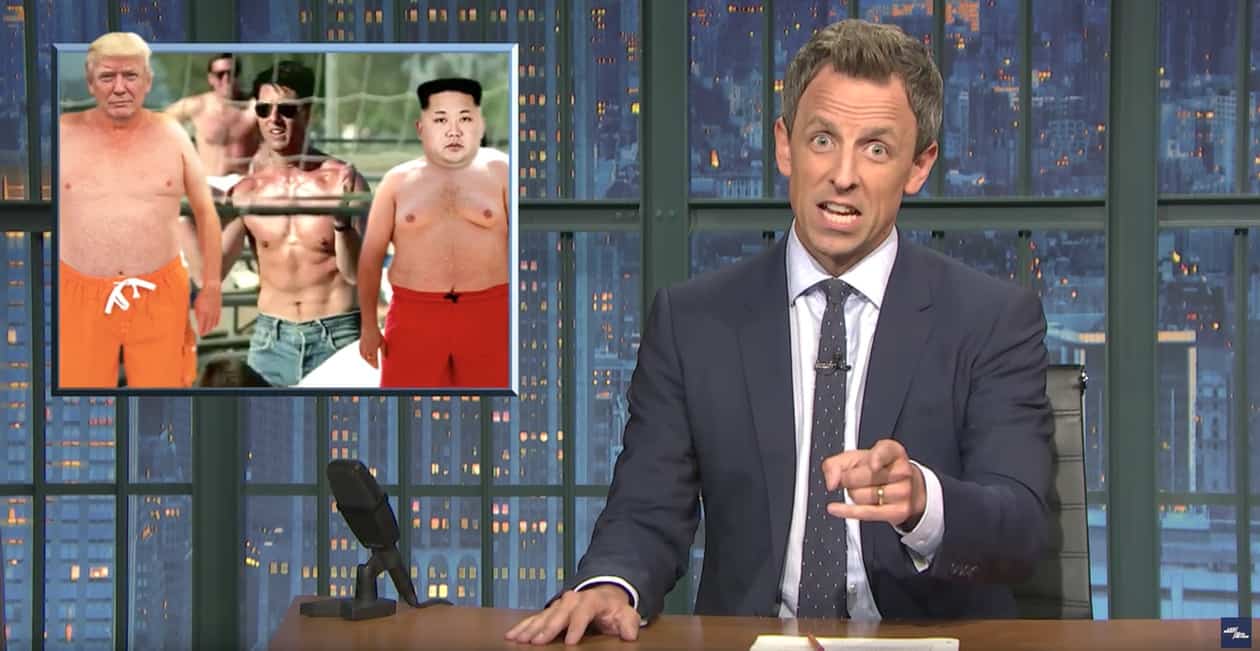 In last night's Closer Look segment, Seth Meyers looked at Donald Trump's recent fondness for referring to Kim Jong Un as "Rocket Man", a moniker he even used in his speech to the United Nations.
Said Meyers: "Why are you calling him Rocket Man? That's not a diss, that's a cool nickname. You're making him sound like a character from Top Gun."
Meyers later objected those who characterized Robert Mueller's Russia probe as someone who is going after an "organized crime syndicate" because you can't call the Trump administration "organized."
Meyers also looked at the latest Republican attempt to repeal and replace Obamacare, Trump's latest dealmaking with Senate Democrat Chuck Schumer, and Trump's insistence that we need to be "proactive and nasty" to beat ISIS.
Watch: