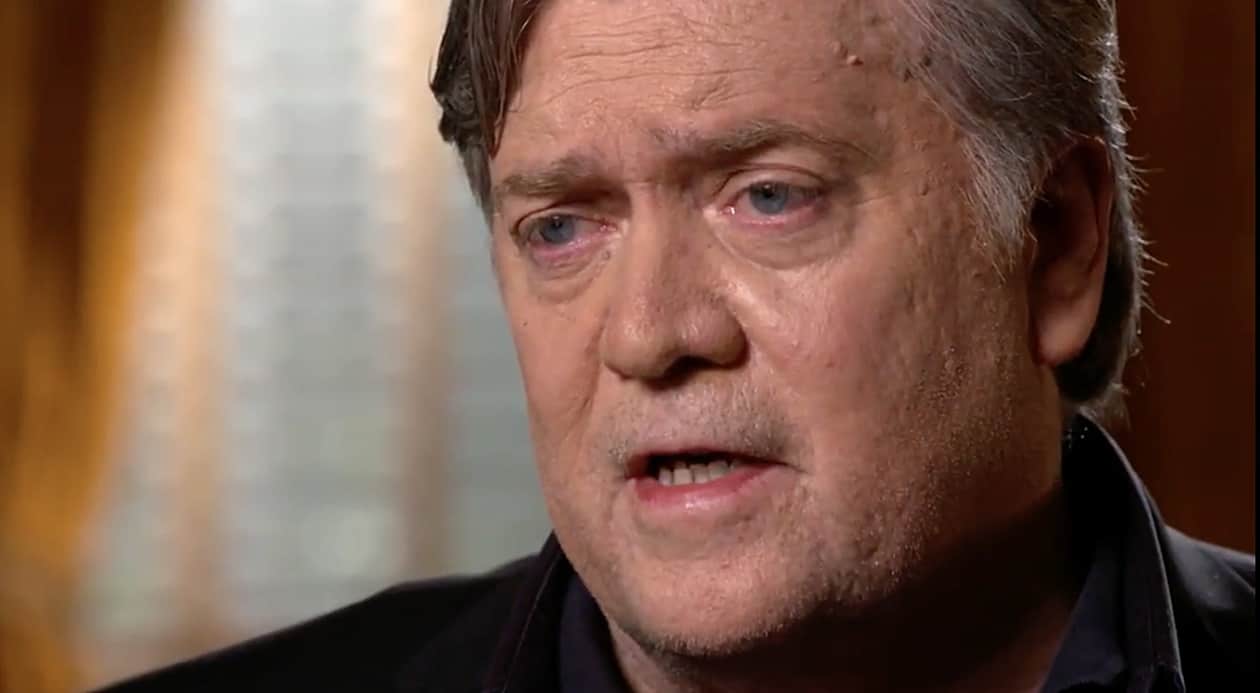 In a 60 Minutes interview last night, former White House chief strategist Steve Bannon told Charlie Rose that Trump's firing of James Comey was the biggest mistake in modern political history.
"Someone said to me that you described the firing of James Comey, you're a student of history, as the biggest mistake in political history," Rose asked Bannon in their interview, taped last week, to which the former chief strategist replied, "that probably would be too bombastic even for me, but maybe modern political history."
…Had Comey never been fired, Bannon told CBS, the bureau's Russia investigation would not have metastasized into the special investigation currently being led by Robert Mueller. Bannon said he did not believe Mueller should be fired and that he was never privy to conversations on that potentiality during his White House tenure.
But while he told CBS he believes Mueller should be allowed to continue conducting his investigation into Russian efforts to interfere in last year's presidential election, as well as allegations that the Trump campaign colluded with the Kremlin in those efforts, Bannon was clear that the special prosecutor's probe will turn up nothing incriminating.
Watch:
https://www.youtube.com/watch?v=-xDRjfvr3ns