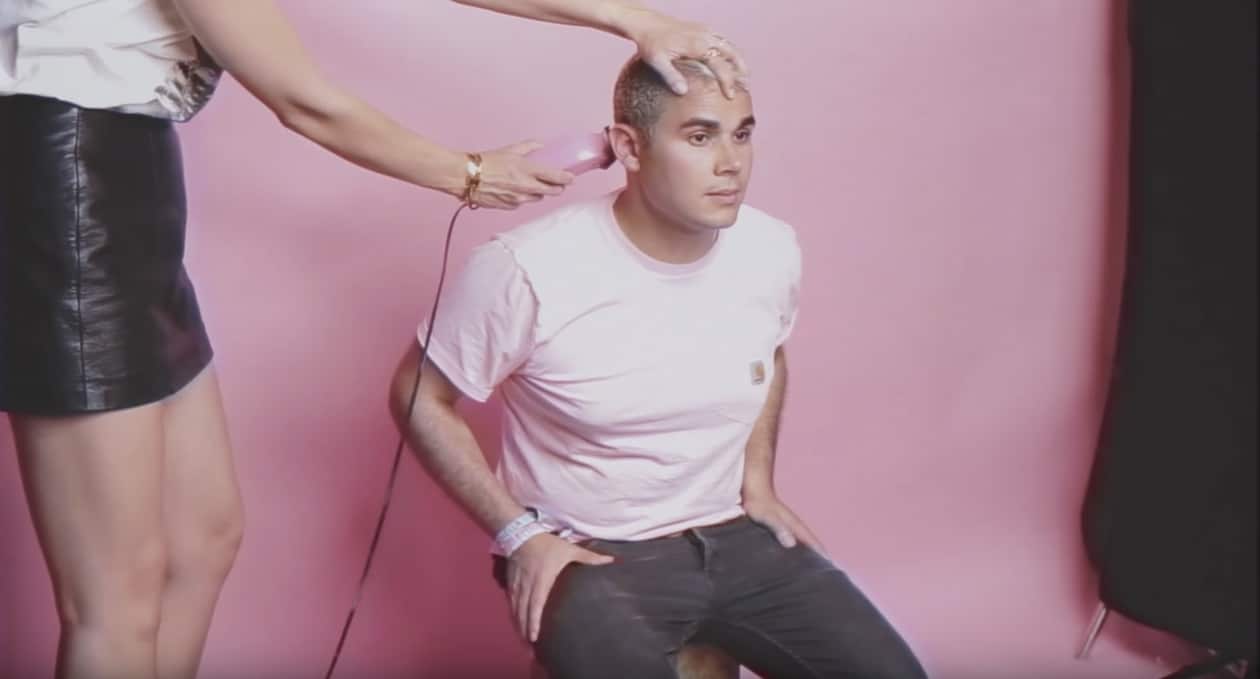 Rostam Batmanglij (seen above in a behind-the-scenes image from Charli XCX's "Boys" video), the former Vampire Weekend bandmate whose new solo album Half-Light is out, spoke with John Norris at The Daily Beast in a wide-ranging interview, some of which had to do with queer themes in his music and coming out.
He told Norris that he believes artists should be able to come out on their own time, but that they should come out.
"I remember reading BUTT magazine before I was out—maybe even before I was out to all my friends and family," he recalls. "Before I felt comfortable with identifying as something that wasn't straight. And I felt a kinship to the people who refused to not be transparent about who they were. And I felt certain that if I did have a career in music that was successful to any degree, to the point where people were interested in who I was, that I would be out. And I think there is a little bit of a danger in saying, 'Why do we need labels?' I have a problem with musicians who never want to come out, but I don't have a problem with a musician being like, 'I'm gonna come out at the right time. And I will know when that is.' I support that, because that was me."
Rostam also spoke about his song "Bike Dream", which touches on sexuality:
"Two boys/ One to kiss your neck / And one to bring you breakfast/ Get you out of bed" opens the chorus of the propulsive, sparkling "Bike Dream," my hand-down Song Of the Summer 2017 and just one example of how Rostam writes about gay love, real or imagined, in a most natural way. Interestingly, it was mostly written before he came out publicly in a 2010 article for Rolling Stone. "Yeah, some of the lyrics are that old," he recalls. "And I think I liked the idea that the song had an openness that you wouldn't hear it just in one way. That like, anybody could hear the song and identify with it, whether they identified as queer or straight—so I liked that openness. I remember feeling like I had done something clever. Ultimately it didn't matter because it wasn't like I had anything to be coy about."
Read the full interview HERE.
Listen to "Bike Dream":