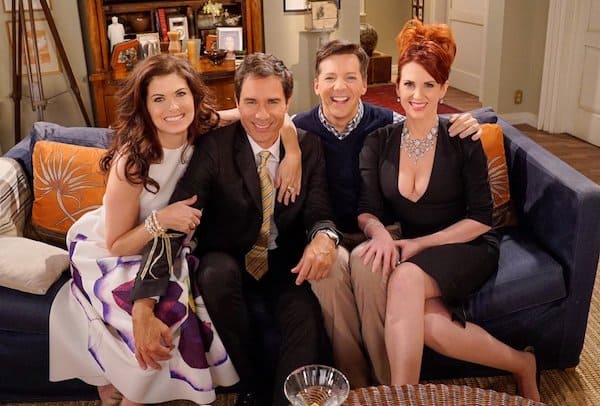 Check out our weekly guide to TV this week, and make sure you're catching the big premieres, crucial episodes and the stuff you won't admit you watch when no one's looking.
The latest must-see news-comedy program is The Opposition with Jordan Klepper. Taking a page from The Colbert Report playbook, The Opposition satirizes conservative media but with an Alex Jones-esque, conspiracy-theorist twist. Instead of O'Reilly, the aim is focused more on folks like Tomi Lahren and Milo Yiannapolis. Of particular note are correspondents Josh Sharp and Aaron Jackson, two gay comedians whose hilarious take on Jared and Ivanka are some of the funniest online vids of the summer. The Opposition airs Monday through Thursday at 11:30 p.m. Eastern on Comedy Central.
https://www.youtube.com/watch?v=CLEwbcuxFog
Lee Daniels' hit series Empire and Star cross over with a special premiere event starting Wednesday at 8 p.m. Eastern on Fox. Queen Latifah character Carlotta from Star will first appear in the season premiere of Empire, then Jussie Smollett's out character Jamal makes an appearance on Star at 9 p.m.
https://www.youtube.com/watch?v=JqwFiGs9wlc
Thank goodness it's Thursday, because that means we've got a one-way ticket to Shondaland. It's the return of ABC's Grey's Anatomy with a two-hour season premiere at 8 p.m. Eastern followed by a new episode of How to Get Away with Murder at 10 p.m. Eastern.
https://www.youtube.com/watch?v=tkGn3l8wdG4
They're baaaaaack! Finally, Will, Grace, Jack and Karen return for a new season of Will & Grace. The groundbreaking sitcom kicks off 11 years after we last left the crew, starting Thursday at 9 p.m. Eastern on NBC.
Live from New York, it's one of Hollywood's most handsome men. Saturday Night Live returns with a new season with a premiere hosted by Ryan Gosling 11:30 p.m. Eastern on NBC. Check out a sketch from Gosling's last appearance on SNL above.
What are you watching this week on TV?