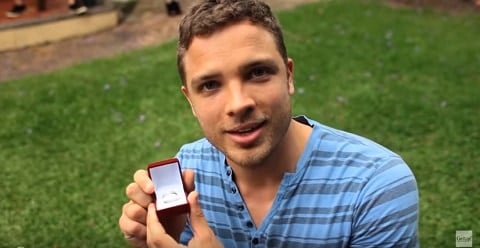 The Australian government announced today that almost 12 million people have returned ballots in the postal vote underway on same-sex marriage.
Almost 12 million survey forms have been returned as campaigners from both sides of the debate make a final push urging people to vote.
Almost 16 million forms were sent out in September, and 11.9 million (74.5 per cent) of them have been returned, the latest Australian Bureau of Statistics (ABS) estimated figures revealed today.
…Proportionally, more Australians have now voted in the postal survey than Americans in the election that saw Donald Trump become president; or Irish who voted in that country's same-sex marriage referendum, and in the UK's Brexit.
Meanwhile, polls have shown the "yes" side ahead, though conservatives are disputing that number, saying people are lying to be politically correct.
Cory Bernardi does not accept there will be an overwhelming "yes" vote in the same-sex marriage postal survey, with more than 70% of forms returned.
The Australian Conservatives leader said he believed people were pressured by political correctness and were saying they voted "yes", even if they had voted "no".
"I'm not even conceding defeat quite frankly," Bernardi told Sky News on Sunday. "I think there are a great many people who are deeply concerned about the potential consequences of changing the marriage act."
The recommended deadline to be counted in the vote is this Friday, October 27. Survey results will be announced on November 15.
The vote is non-binding. If the "no" side comes out ahead, the status quo (no marriage equality) will continue. If the "yes" side comes out ahead, the Liberal-National Coalition government has vowed to introduce a bill to legalize same-sex marriage which would then be debated in parliament. Both parties have said it will allow its members a "conscience" vote on the issue.